Upcoming looter-slasher RPG Godfall is being developed by Counterplay Games and also one of the first games that got confirmed for the PlayStation 5. With its top-notch visuals and fast-action gameplay, the next-generation console is the perfect platform for it to play on.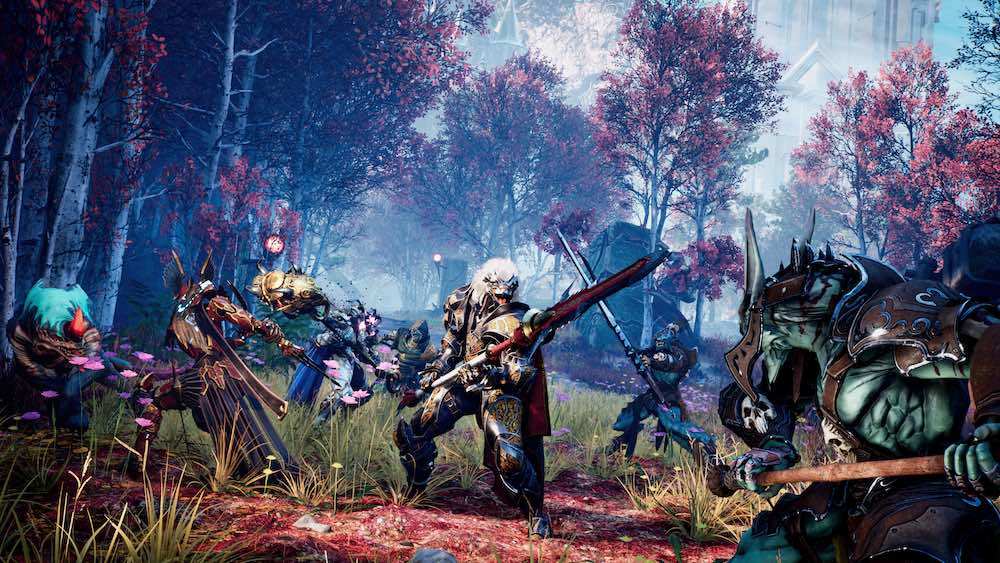 Creative Director Keith Lee shared some important details about its advantages on the PS5 and the focus on the DualSense controller.
Lee stated that the upcoming game will take advantage of the PS5's solid-state drive for faster transfers and higher graphical performance. From what was seen on several videos already, the game is supposedly high-paced and the visuals are way over-the-top. It will definitely need that firepower in order to sustain a high frame rate and loading sequences will be seamless like there will be no loading screens at all.
Aside from that advantage, the primary focus for the game studio is actually the DualSense's haptic feedback. The developers are highly impressed with the ability of this feature that allows players to sense of feeling the game.
Lee continued:
What's exciting about the DualSense controller is the fact that it has stereo vibration in terms of the rumblers, as well as resistance on the triggers, so one of the things that you can do is to create, for the first time, a sensation of your weapon hitting another weapon and how it resonates. The fact that if you're sliding across the ground, depending on the surface of the material–you might slide on gravel or sand or water–the way the vibrations work really feel like the way that those surfaces would feel. So it's a lot more powerful in terms of creating that experience.
Godfall is a 3D melee combat game and in third person view. Haptic feedback is a big advantage for this sort of game. Counterplay Games can somehow notify players of enemies offscreen because it is difficulty for players to have full awareness of their surrounds. There are also a variety of weapons to use, so clashing with these weapons would have different kinds of haptic feedback. Each weapon will feel different for the player.
Godfall is coming holiday 2020.
Interview source: Gamespot