A prop maker has recently 3D printed a "kitty sized" version of character Clank from upcoming and most anticipated video game Ratchet and Clank: Rift Apart.
Animation student and prop maker Tom Lacey recently posted a lot of images of his latest creation, a life-sized model of Clank that he 3D printed and labored to look really amazing and realistic. The model looks really life-like and it seemed like he brought the character to life into our "dimension". He also revealed that he has been planning and working on this for years.
First, Lacey made Clank from scratch in the PC application Blender. This is where he made improvements to the design and it has gone through changes throughout the years. He confessed that it was not really based off of any game in particular, but he is glad that it worked out well.
The next thing Lacey did was 3D print it with the CR-10 S4 part by part. He then sanded it, filled it using spray putty, and painted by using Alclad chrome with an airbrush.
The eyes were tricky though since Lacey had trouble figuring it out, but he did make it by printing a clear resin print with the honeycomb pattern. It worked out well.
Lacey then posted the finished Clank model on his Twitter account to celebrate. He thanked everyone for giving him advice and support. Insomniac Games staff actually stumbled upon his work and might have even given him advice on what to do.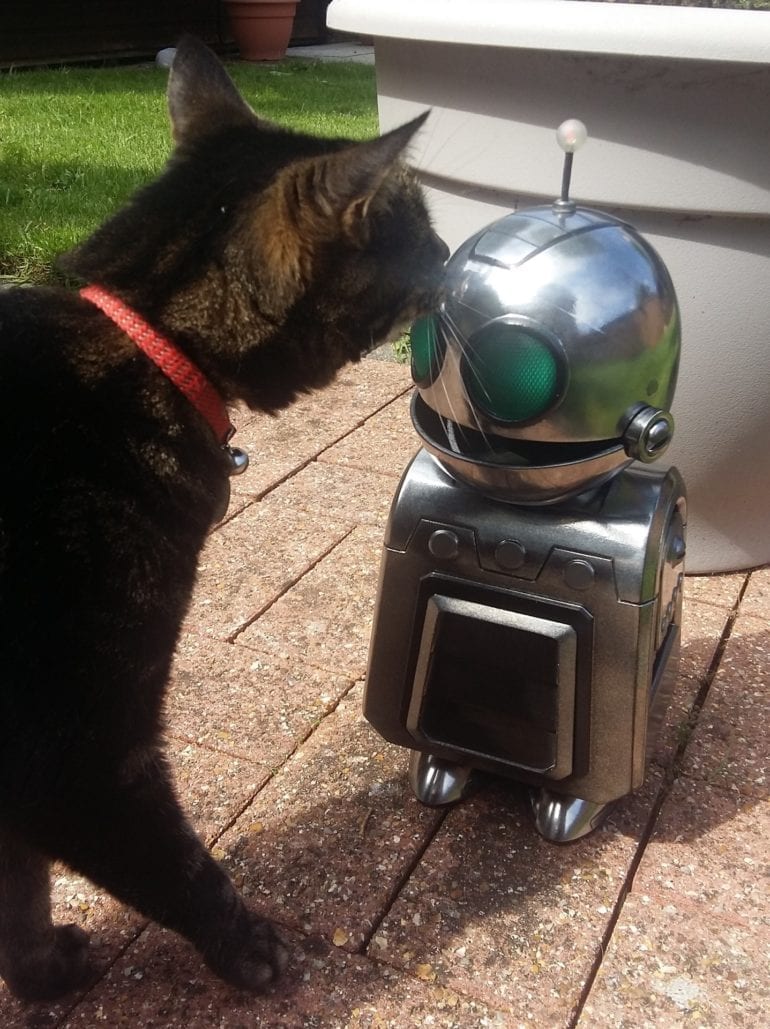 Congratulations Tom Lacey for a job well done! Clank looks really awesome!
Ratchet and Clank: Rift Apart launches on June 11 exclusively on PlayStation 5.