Game studio Hopoo Games has revealed that it will release a new anniversary update for video game Risk of Rain 2.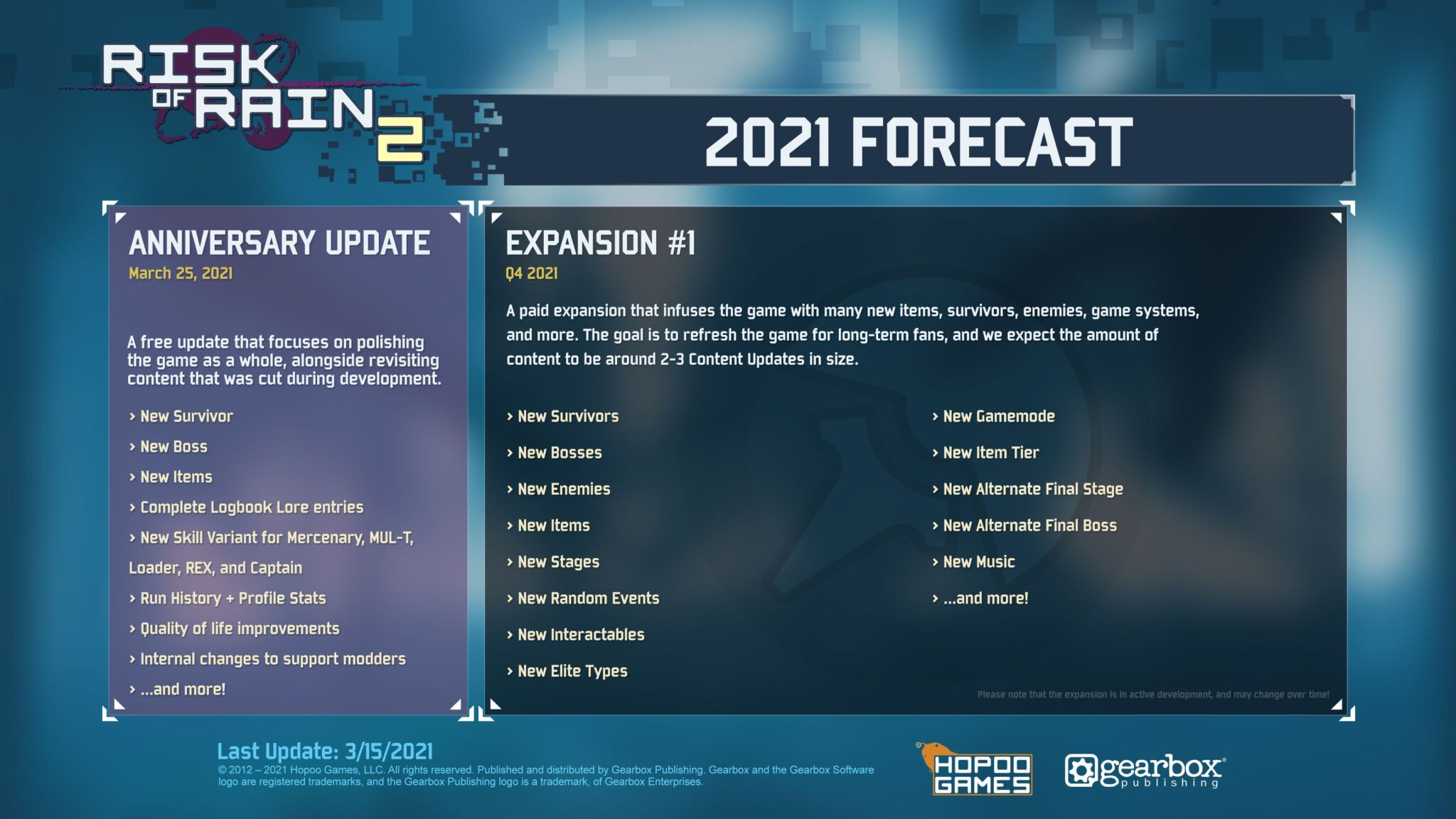 This is the free anniversary update and it will be released on March 25. This was intended to flesh out and round out the base game. Players will be able to revisit some old items and finish up content did not make it version 1.0.
The devs will be re-releasing a previously scrapped Survivor called Bandit. This was a scrapped version but were revived by modders and will continue to work together with them in the new version. They are also adding back an abandoned boss named Grandparent.
There will be 88 added lore entries.
The developers are planning on releasing a paid Expansion later this year. This has been one of their focuses after they finished up with the anniversary update.
PlayEveryWare was the one to do the console version of the game and did everything in their power to match up with the PC version. Now, there is a new internal team at Gearbox that is focused on bringing all future content to the console version with even closer parity with the PC version.
The plan is to release Expansion #1 on all platforms at the same time. They can guarantee that this is 100 percent foolproof, but they are hoping to try to make this come true.
Risk of Rain 2 is now available on PC, Xbox One, Nintendo Switch, and PS4.