A new pattern for The King of Fighters XV character videos was just introduced and this time it featured two popular fighters from the franchise.
The two characters that will be added to the big roster of KOFXV are from Art of Fighting's Ryo Sakazaki and Robert Garcia. The former has gotten rather buff with a different haircut this time around. The latter now sports a moustache for some reason and still wears his usual suit but this time in blue and black colors.
The video is still under two minutes long, but it does show both of the characters' movesets that include old and new ones. Ryo Sakazaki is introduced as The Invincible Dragon while Robert Garcia is The Raging Tiger. It ends with a confirmation that King will be teaming up with them as the Team Art of Fighting.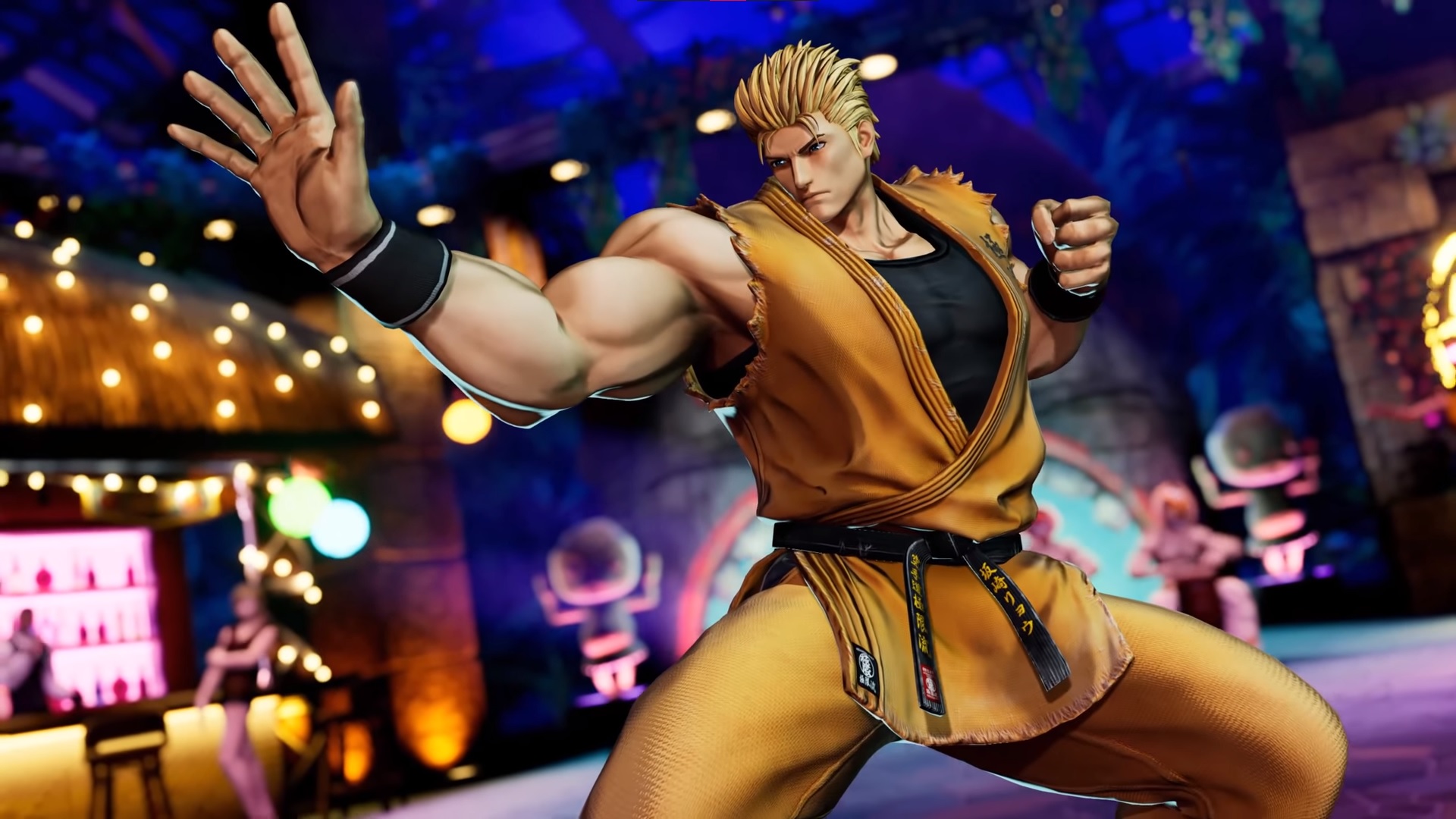 The previous character to be introduced was Chris and was confirmed to form the Team Orochi with Shermie and Yashiro. The total number of characters are now 17. There should be Leona's team, Kim Kaphwan's team, and other popular characters.
The King of Fighters XV will launch within this year. A leak suggested that it will be available on PS4, Xbox One, PC, and Nintendo Switch.
Here's the character trailer: