It would seem like Sony's beloved Uncharted series is headed to PC very soon. An image recently appeared on 4chan, seemingly leaking the details ahead of its September 6th planned announcement.
From what we can gather from the capture, it is going to be called UNCHARTED THE NAUGHTY DOG PC COLLECTION and it is going to have with it all 5 major console releases from the series: DRAKE'S FORTUNE, AMONG THIEVES, DRAKE'S DECEPTION, A THIEF'S END, and THE LOST LEGACY. Other details include the logo of recently acquired Nixxes Studios on the bottom right-hand side of the image. This is the studio Sony brought in to handle the PC ports of its franchises.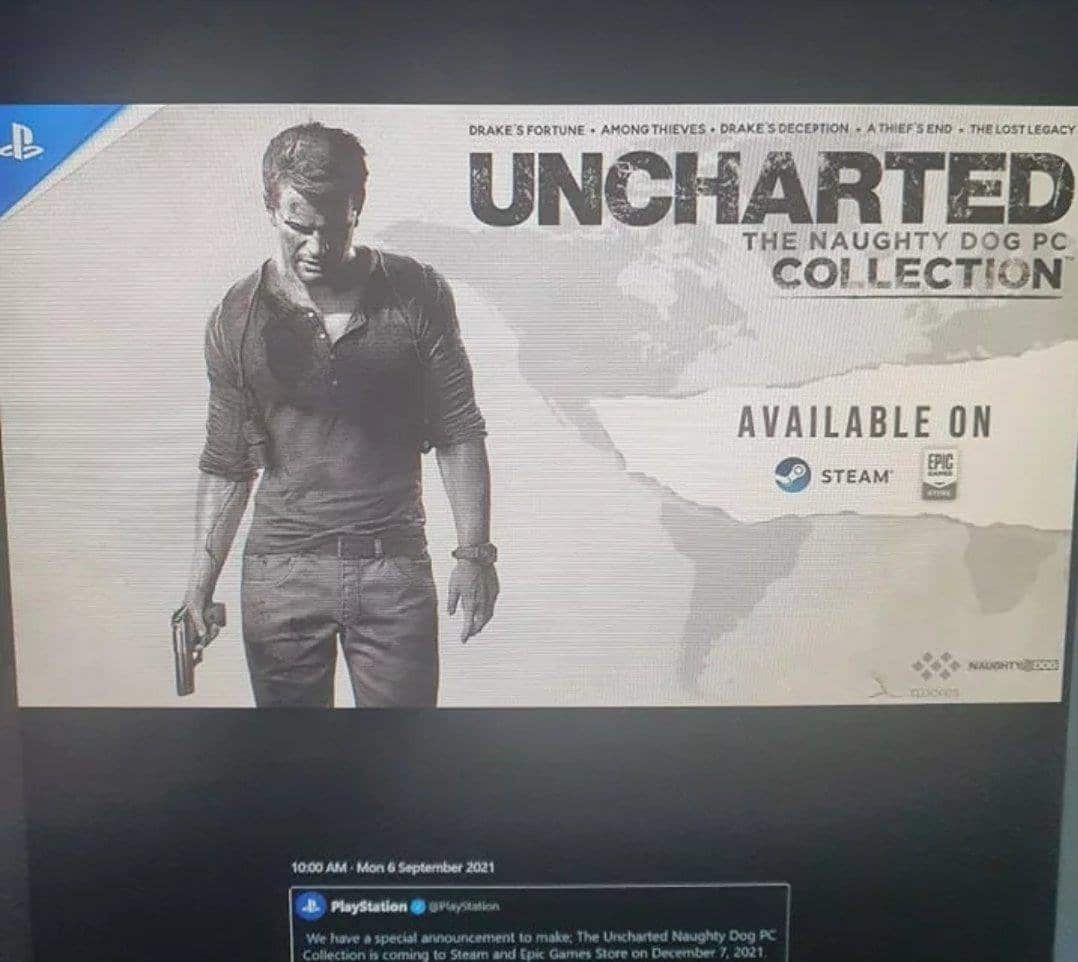 Oddly enough, Golden Abyss, the series' first and only PS Vita entry appears to be missing from the collection. There may have been issues with porting the game, or something. We won't know any more on the subject until Sony makes an official statement on it.
Now, the question is, is any of this real? Well, we have plenty of reason to believe that there is more truth here than not. Considering Sony's recent push towards its exclusives on PC. Hot on the heels of the surprise successes of Horizon Zero Dawn, Days Gone, and Death Stranding ports, one wouldn't be faulted to assume that SEI has taken a liking to import their games onto PC.
We need to take this information with a grain of salt as the source may not be that reliable.
PlayStation fans have long been split on the issue, with some seeing this as an opportunity to bring the games to a wider audience and others seeing it as a betrayal by Sony to its more dedicated fanbase. Regardless of which camp any of us fall into, these are Sony's IPs and this is the direction the company wishes to go along.
Source: ResetEra