If you're excited to explore the streets of Mexico in Forza Horizon 5 then there isn't that much waiting to do. The release date is closer than you think. And if you've seen the videos and articles online being posted already you must think that the game is out already. In this article, we'll tell you when Forza Horizon 5 will release, what platform it's one and if it's available on Xbox Game Pass.
When Will Forza Horizon 5 Release?
Forza Horizon 5 will be releasing this November 9, 2021 local time. You'll soon be able to drive around Mexico racing against other cars, looking for barn finds, and customizing your own vehicle.
Forza Horizon 5 early access has already began last November 5, 2021 for those who purchased the Premium Edition.
When is Forza Horizon 5 Coming Out on Game Pass?
Forza Horizon 5 will indeed be coming to Game Pass as a day one arrival. If you're a subscriber then you can play it for both consoles and PC on November 9.
Early access to Forza Horizon 5 is also available to Xbox Game Pass subscribers who purchased the Forza Horizon 5 Premium Add-ons Bundle from the Microsoft Store. Xbox Game Pass subscribers will receive a 10 percent discount on this bundle, which is priced at $49.99.
The PC requirements can be pretty steep. So make sure you have the right hardware to run the game. Playground Games have also released a list of software that may make it difficult to run such as your anti-virus and certain other software. If you want to have a smooth day one experience when you drop into Forza Horizon 5, then you might want to check that out.
There will be a rich amount of content to explore in Mexico as you earn rewards thanks to the game's new progression system, Accolades. Everything that you know and love will be coming back bigger and better than ever. So there are plenty of reasons to be excited for the game's release.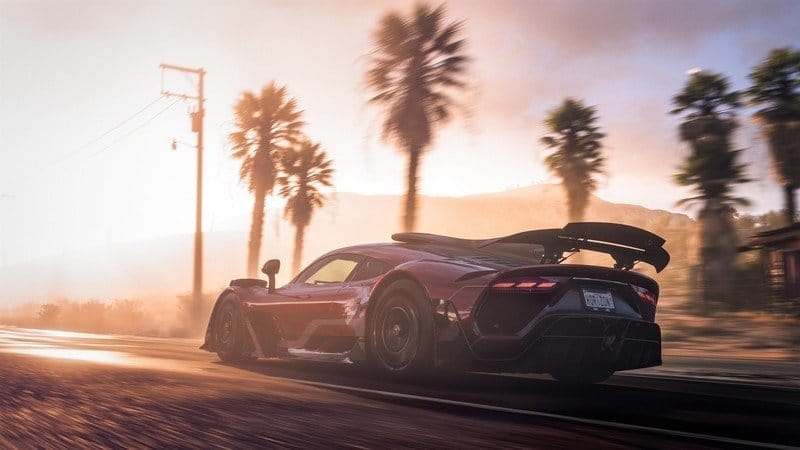 Forza Horizon 5 will be available for Xbox One, Xbox Series S|X, and PC. For those who want to play with their friends, Forza Horizon 5 makes cross-platform play possible so you don't need to worry what platform you're playing on. Cross progression will also be available in case you decide to switch platforms so you won't lose any progress.
Is Forza Horizon 5 on PS4 or PS5?
Unfortunately for PlayStation players, Playground has no plans to release Forza Horizon 5 on either the PlayStation 5 or the PlayStation 4.
Typically, when it comes to games published by Xbox Game Studios, they tend to adhere to the rule that their titles can only be played on PCs and Xbox consoles. Deathloop, on the other hand, is the most recent exception to this rule, despite Bethesda's recent exclusivity agreement with Microsoft. This is just one of the many reasons why PlayStation players are interested in whether the new Forza Horizon title will be released on both the PS4 and PS5 consoles simultaneously.
PlayStation has Gran Turismo 7 scheduled for release next year and will be a PlayStation exclusive, indicating that the console will be getting a driving simulator that is worth anticipating just like Forza Horizon 5.