The Xbox Series S and the PS5 Digital. The younger brothers in this generation of console war between video game conglomerates, Sony and Microsoft. Everyone is talking about how amazing and powerful the Xbox Series X is, and how incredible the PS5's levels of immersion and how awesome its exclusives are. However, the discussion between the Series S and the Digital version is somehow less prominent. So, let's talk about that instead.
Xbox Series S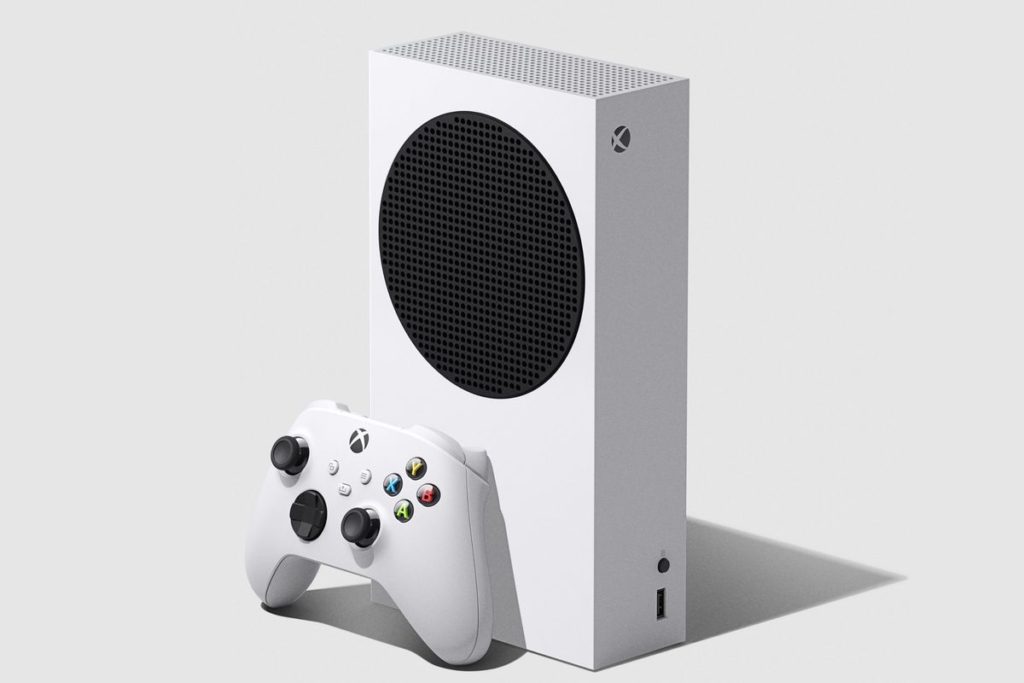 On the left corner, the Xbox Series S. The Xbox Series S has a very odd, yet interesting comeuppance. It was first heavily rumored that there was going to be a variation of the Xbox Series X that's going to be released alongside it. And then, there were leaks of this particular console, along with a price tag. And what do you know, Microsoft themselves officially announced not only the existence of this console but also confirming its official price along with the price of the Xbox Series X.
The Xbox Series S is incredibly $200 cheaper than the Series X. However, don't let this considerable margin distort your perception of the console. The Series S is reported to still provide players that "next-generation" feeling when playing on it. The console can still hold up as a next-generation console and is virtually just as capable as the Xbox Series X. The Series S and the Series X both have a similar CPU and the former console also comes with Microsoft's velocity architecture, meaning it has the faster custom NVME SSD. The main difference is it doesn't run on native 4k.
The console is reported to achieve or aim at 1440p resolution while running at 60 FPS. Certain games can achieve running up to 120 FPS. To those players who are very keen on how their game looks like and how it runs, it can be heavily argued that the frame rate holds significantly more ground than resolution unless you're playing wide a wide television and you're examining the resolution up close. 
Those who consider 4k gaming to be an absolute requirement, you'll be glad to know that the Series S also claims to be able to upscale 4k gaming. While there is a slightly observable difference between an upscale 4k and a native 4k, it shouldn't matter much especially if you consider the $200 price difference.
In terms of hardware, the Series S supposedly has a smaller internal storage capacity than the Series X, sitting only at a 512 GB. It also has a less powerful VRAM and GPU. Be that as it may, considering this console only targets 1440p while the Series X is targeting 4k, this shouldn't be much of a problem.
PS5 Digital
On the right corner, we have the Digital Edition of the PS5. The main, or rather, the only difference the Digital Edition really have with the standard PS5 is that that the Digital Edition does not come with a physical hard drive. Meaning, every single game that the players will be playing on this console is downloaded online. Say goodbye to discs moving forward if you decide to opt for this console.
Now, why is this difference significant? Well, over the past few years, more and more gamers have been opting towards disc-less gaming. More players are choosing to download their games from the PS Store. Pre-orders work better through here as players no longer have to worry about the shipping time.
Digitally purchasing games is also arguably more convenient. Being able to play games on your console similarly to how you watch movies on Netflix gives you that seamless perception only modern gaming can provide. This is made even more immersive considering how fast the PS5's boot time will be as per Sony's claims.
Other than that, there is really no other difference between the Digital Edition and the Standard Edition. At least, none that we know of so far. If we go with this route, the Digital Edition should also still have an 8-core, 16-thread CPU, a custom AMD GPU, a custom 825GB SSD storage, the haptic feedback and adaptive trigger capable Dualsense controllers, and so on and so forth. With the price tag, though, that's something we don't know yet. It's fair to assume that the Digital Edition will be more finances-friendly compared to the Standard Edition, but exactly to what extent is still yet to be announced.
Which Console Should You Get?
So, with all of that considered, which of these two consoles should you get if you're opting for the more affordable next-gen consoles?
Well, obviously, if you're looking for the most affordable option on the market when the next-gen consoles get released, you should choose the Xbox Series S. This console is still marginally more powerful than the previous consoles. This is perfect for those who weren't even planning on dipping their toes on the next-gen consoles due to their hefty price tag. It's also perfect for parents who want to buy their kids a next-gen console come the holidays. Quite honestly, a powerful next-generation console at $299 is a bargain worthy of applause.
The PS5 Digital Edition, let's face it, is perfect for those who are already gunning for Sony in the first place. Both Sony and Microsoft's consoles are as powerful as they come, and while one can top the other in certain aspects, Sony's loyal followers will want to purchase the PS5 solely for one thing: their exclusives.
Yes, Microsoft does have a number of impressive first-party titles in their inventory now, but what Sony has on their track record is nothing to scoff at. Those who have played or know about their exclusives such as Horizon Zero Dawn, Spider-Man, and God of War will want to purchase the PS5 once the sequels get released. The only reason someone will choose to purchase the Digital Edition instead is if they prefer a disc-less experience, mainly because they haven't used a disc in years to begin with, but also it chops off the price tag even for just a little bit. Which console suits your needs?
At the end of the day, though, those who are fortunate enough to own both consoles should just get both consoles. But those who aren't should pick their next-gen console wisely. Thankfully, whether you're leaning more towards Microsoft or Sony, you'll still have quite a few options to choose from.