The year has certainly passed us by as another ARCHcon has graciously entered our life. The same as last year, ARCHcon is just filled with so many fun things to do, from looking at the amazing cosplays to watching or even playing some DOTA 2, from checking out the amazing stuff we could buy that's part of our special "niche" to checking out all the amazing exhibits that would normally cost us most of our internal organs. There's definitely so much to do here at ARCHcon!
First up let's tackle the cosplay scene. This group is probably the biggest and definitely the most showy in the ARCHcon community. The cosplayers bedazzle us with all of their amazing costumes. Even their commitment to their portrayal of the character is so good that sometimes we can't help but just get giddy like little girls as we ask for a picture with them or have them do a pose for us.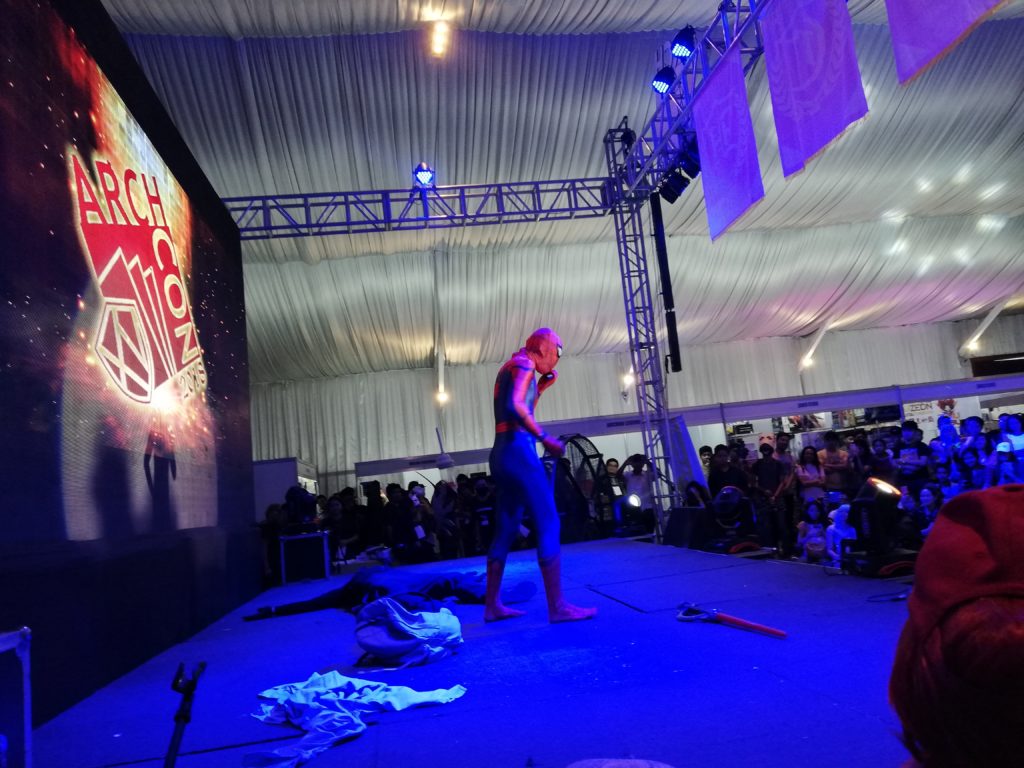 Once the cosplayers went up on stage later that day, we were awestruck by their amazing performances. And as if they didn't have enough jitters on their plate with the audience, they also had to perform in front of judges who are quite known in the cosplay world especially since 2 of them came all the way from out of the country to take part in this year's ARCHcon festivities!
In the gaming scene, there are plenty of things to do as there are gaming tournaments, game demos from Cebu game developers, Arcade Games courtesy of World of Fun, and custom built PCs on display where the owners showcase their personal machines to us onlookers. It was definitely a fun place to be in as we get to see some amazing matches in the tournaments whether it be DOTA 2, Mobile  Legends, or even Smash Bros. in the sort of tiny section.
I personally had a lot of fun getting to play the games that the game developers in Cebu made. All of them definitely still need to improve their games, however, I can definitely say that they show a lot of potential to be a really fun game with a bit or even a lot more polish here and there.
At the exhibitors section, we got to see a lot of gunpla, figurines, and nendroids on display. All of them look so awesome, I just wanted to touch them and play with them, especially all those expensive looking gunpla hehehe….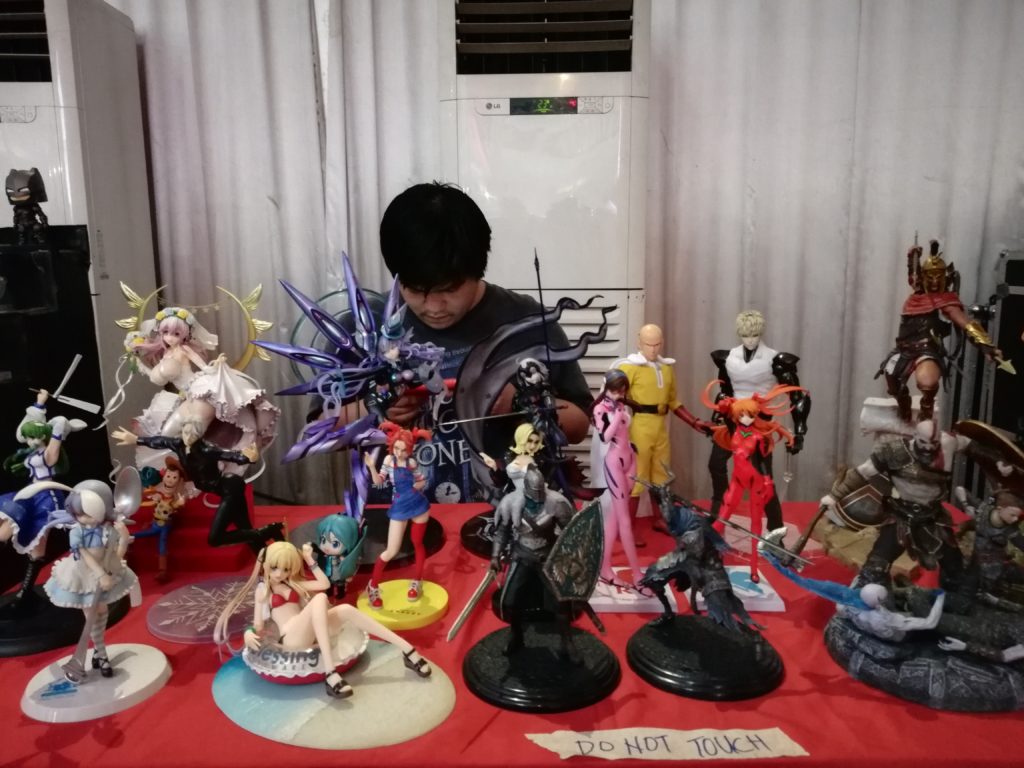 Moving on just outside the building where ARCHcon is officially taking place you'll see a lot of cosplayers taking pictures with their fans, people just chilling to take a breather from the chaos inside, card game battles like with Magic: the Gathering, Yu-Gi-Oh, Cardfight Vanguard, and the like. There are also some food stands outside where people can buy food and drinks instead of going for the more expensive or far away options for dining and snacking.
There are also a lot of Otaku related shops in a certain section of the building. There you can find almost anything from keychains, fans, backpacks, shirts, plushies, and even some dakimakuras (body pillows of anime characters) for those of you who want to just hold your waifu(s) and husbando(s) outside the realm of anime. There's definitely a lot of temptation in this section but I'm just happy I managed to resist all evil that haunts that section of the building.
Right after the awarding ceremony for the cosplay competition, the stage was set ablaze with a blast from the past wherein there was live music from many of the famous anime that we grew up with. One couldn't help but sing along to all the catchy lyrics even though most of them were in another language.
Well that's it for day 1 of ARCHcon, so many things happened and the chaos was only half over as there's still a day 2 ahead of us. This may be a lot for lil' ol' me to take but I wonder, what other kind of crazy stuff is going to happen down during day 2 of ARCHcon? Well that's it for me, signing off!