Leading manufacturer of motherboards and graphics cards Gigabyte Technology has announced the AORUS Gen4 7000s SSD is fully compliant with the PS5 M.2 storage expansion.
Owners of PS5 consoles can now install the AORUS Gen4 7000s SSD as a M.2 storage expansion. It has a read speed of 7000 MB/s and a maximum storage capacity of 2 TB, which allows players to enjoy the best gaming experience.
The AORUS Gen4 7000s SSD has been enhanced by the latest generation PCIe 4.0 controller with advanced 3D-TLC NAND Flash. It boosts more performance compared to the previous generation of PCIe 4.0 NVMe SSD. For a more improved heat dissipation, it has a big aluminum thermal interface in difference sizes and double side thermal pad with Nanocarbon coating.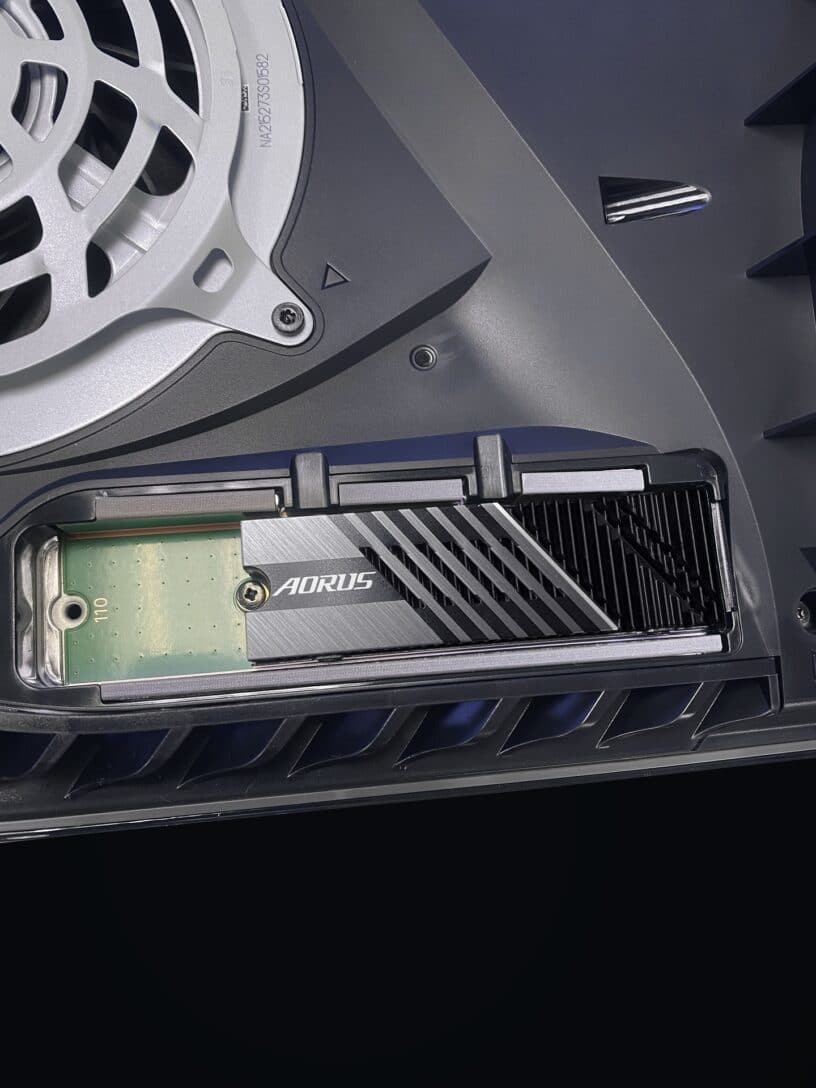 The GIGABYTE engineers have further verified the original structure and performance of AORUS Gen4 7000s SSD to be the perfect choice of M.2 storage expansion for PS5 in response to the latest announcement from Sony Interactive entertainment for the compatibility of M.2 SSD storage extensions on the next-gen console. Aside from that, it has the speed of up to 7000 MB/s that ensures users with optimized data accessing and smoother gaming experience.
Director of the GIGABYTE Channel Solutions Product Development Division Jackson Hsu stated that there are more PS5 games that are appearing in the current market that have over 100 GB installation sizes, which bothers the users with insufficient space to install all of their favorite games since the console only has a limitation of its storage capacity. With the AORUS Gen4 7000s SSD, that changes everything since it complies with the specifications in terms of performance, appearance, and thermal design. It even offers a large storage capacity of up to 2 TB with just an easy installation process.
AORUS Gen4 7000s SSDs have been launched to the market in the early 2021, and users who have already purchased can use it for PS5 storage expansion directly. GIGABYTE also updates the optimized firmware on the official site. Users can download the file from the following link to optimize their AORUS Gen4 7000s SSD for superior experience.
The AORUS Gen4 7000s SSDs have already been in the market in the early 2021, and users who already got it can use it for the PS5. There is also a new update that can optimize the firmware on the official website.
Source: Press Release