Another day, another Batman teaser gets revealed on the mysterious website R3DAKT3D.com.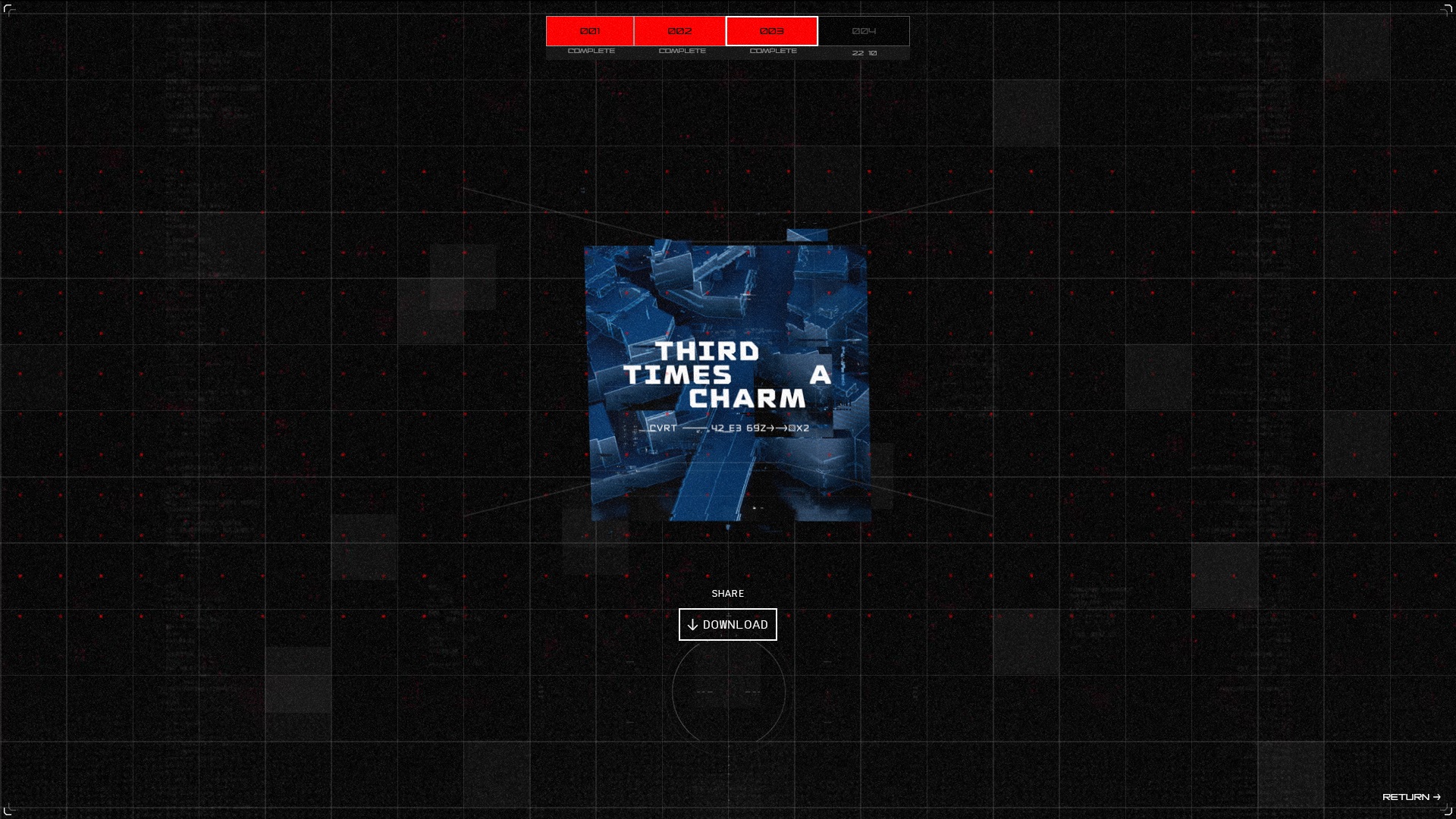 It is the third day that WB Games Montreal has teased everyone with a mystery for them to solve like detectives on the hunt for more clues. The next clue is what you see above with a phrase "Third Times A Charm." For me, I have heard or read that phrase before related to Batman, but I cannot remember.
On the Twitter account of the same name of the mystery website, a post attached with a mysterious image featuring a statue was shown. The numbers are hiding in plain sight, which can be seen here. On the website, visitors should enter 364 to unlock the next image.
When you add that image to the first two images, it shows you this:
So there are two new markers shown. Is this really the Gotham City map? The last teaser will be unlocked tomorrow, same bat time, same Sirus Gaming website.