Beat Games has recently announced that the Beat Saber multiplayer update is available for download starting today.
Players of Beat Saber can now challenge their friends or random players from all over the world to player together with their favorite songs in private or public matches with up to 5 people together. They can choose their songs from the server's OSTs, other free, base-game songs, or from the music packs that are by international artists.
In this multiplayer mode, players can customize their avatar to become unique. They can go to the avatar settings to set up their avatar to express their unique personality and style. There are several customizations the developers are offering.
Multiplayer mode offers a lobby and arena-like environment that will bring the players and challengers into the world of competition. They can also spectate during the competition as an inactive player watching the stadium from above.
There were new tweaks and improvements that were added when the multiplayer update launched. These changes are part of the update, which are multiplayer badges, new result screen, and the ability to set custom colors of cubes and sabers in multiplayer.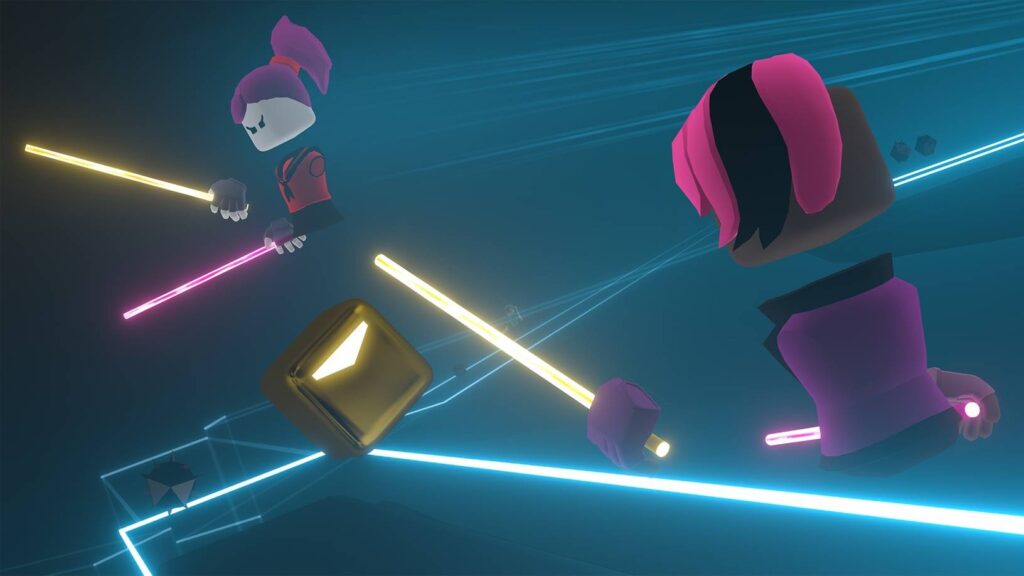 The update also celebrates Halloween with a new free song titled Spooky beat by Jaroslav Beck and set in a Halloween environment. They can set this track in Multiplayer.
Beat Saber is now available in PS VR. Reminder that multiplayer needs PlayStation Plus to play.