Call of Duty: Vanguard will come out soon so many players are curious what are the game modes that they can play around with as well what maps they have in order to secure some pre-emptive tactical advantage against those who didn't do their homework.
Call of Duty: Vanguard Game Modes
For the various game modes we have:
Free-For-All – no teams, no rules, suvival of the fittest, prepare for carnage.
Search & Destroy – teams take turns attacking and defending the two bomb sites in the map. Killing all enemies or detonating a bomb is how you win depending on who is attacking or defending.
Hardpoint – this mode is arguable the fastest playing game mode you can do in Call of Duty. Teams hold on to a "hardpoint" position on to a map to rack up points however the "hardpoint" changes position a lot so teams need to be quick.
Patrol – this is a new mode in Vanguard where teams fight for control over a small zone that is constantly on the move around the map.
Team Deathmatch – teams just kill the other teams. First team to get the required number of kills wins. Short and simple.
Champions Hill – this is a round-based elimination mode. Teams start the match with a set number of lives and the last team standing through the different rotating maps wins. Teams can buy upgrades and change your kits in between certain round. It is described as "a multi-arena survival tournament". This mode can be done in Solo, Duo or Trio.
Domination – There three flags scattered across the map. The objective is to take control of as many of them as possible to rack up points.
Kill Confirmed – kill your enemies and walk over their fallen bodies to get their dog tags. The more tags, the more points.
Call of Duty: Vanguard Maps
There will be 16 multiplayer maps for players to enjoy when the game launches. From small ones to big ones, study the layout carefully in order to get the upper hand on your would-be enemies. Below is the list of all the confirmed multiplayer maps.
Desert Siege – one of the largest maps in the game that's located in North Africa. It's filled with natural cover such as rock formations or dunes and small buildings for shooutouts to play out.
Sub Pens – a small map where players are moving around in an empty submarine. Getting the high ground advantage will be the key to this map but players need to be careful of whatever comes hunting from below.
Demyansk – a small map that's covered in snow and is great for flanking.
Red Star – a large map filled with snow that's set in Stalingrad. There is plenty of cover to go around with the buildings and securing a high vantage point will be one of the keys to victory depending on one's preferred playstyle.
Das Haus – a small map where players have no choice but to shoot everything in sight indoors.
Eagle's Nest – a small map that features small routes that lead to a building where chaos is sure to ensue.
Decoy – a medium-sized map whose purpose is for training which translates to things that may be used for cover to be cheap and easy for the enemy to shoot through to reach your vital points.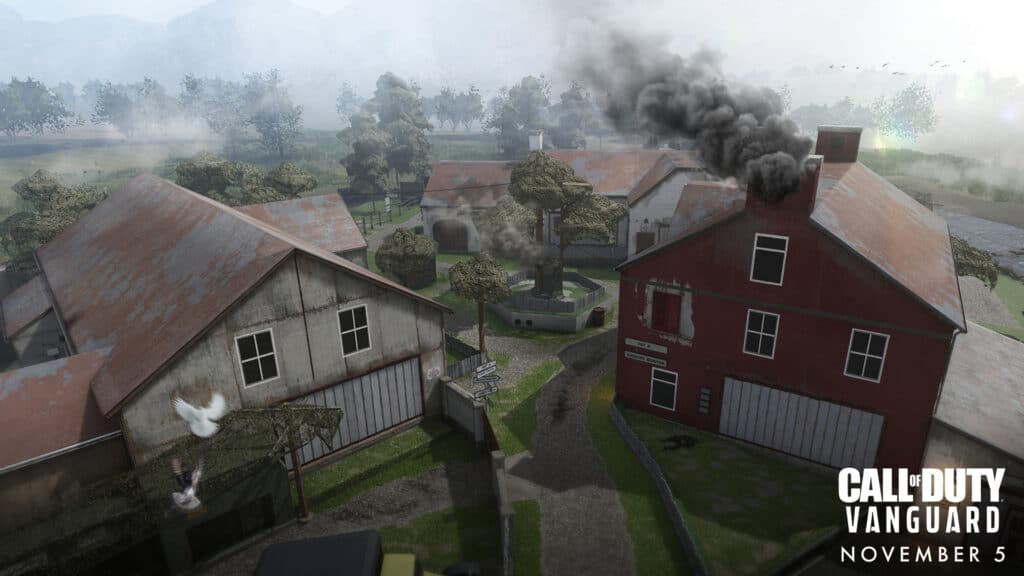 Oasis – a medium-sized map that features ruins around a lake near Egypt so expect gunfights to occur in and out of the ruins as well as the lake.
Dome – a small map that is a reimagined version of the iconic Treyarch World at War map, this time the Reichstag building has suffered from an explosion.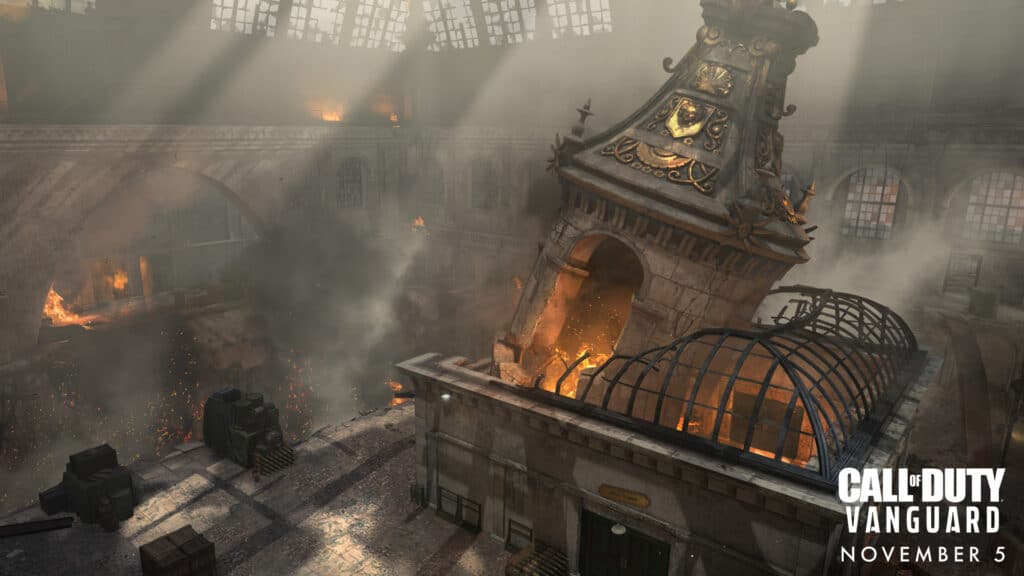 Gavutu – a medium-sized map that features a dilpidated ship in the center that players are able to control in order to gain the high ground advantage but leaves it might just lead to them becoming the prime target of other players/teams.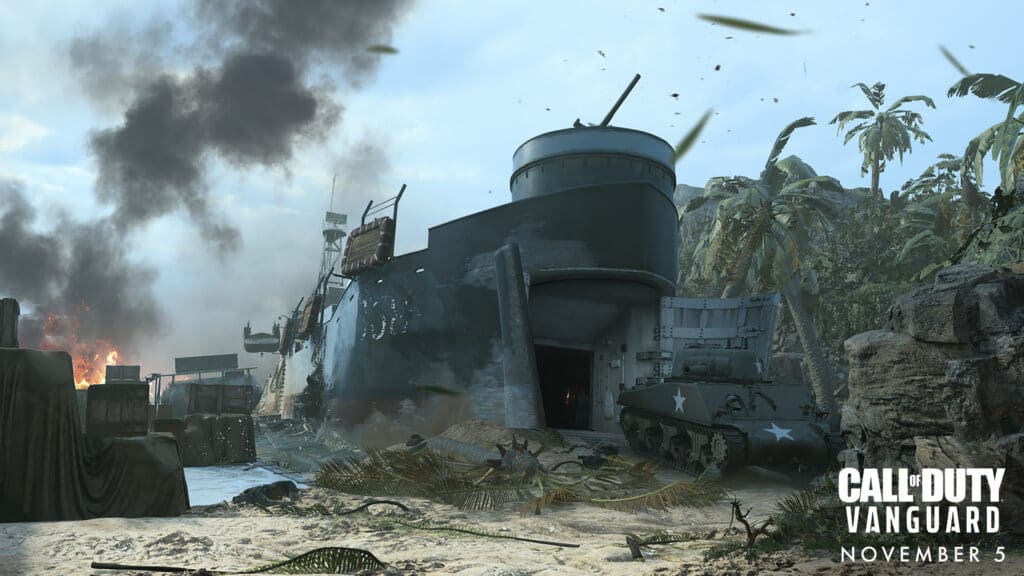 Battle of Berlin – a large map set in the night that features many forms of cover such as ruined buildings and destroyed vehicles. It also features many flanking options.
Hotel Royal – a medium-sized map that featrues three lanes. Short and mid-range weapons shine brightly in this map especially the STEN and M1928. Though let's not underestimate the vantage points which are great for sniping.
Tuscan – a medium-sized map that features rooftops from many Roman buildings. Cover will be very important here considering there are multiple possible sight lines that players need to overcome when it comes to exploring this map.
Numa Numa – a small map where a big machinegun that's located in the center of the map is just waiting for players to use.
Bocage – a medium-sized map that features farmlands complete with fields, stables, and abandoned tanks that players must make use of in their battles.
Castle – a large map set in a Japanese town which is actually a reimagining of a popular World at War map. There are plenty of options for players to fight in whether it be indoors or the outdoors.
And that's it for the maps and game modes that players can expect from Call of Duty: Vanguard, though there may be new ones added after launch so stay tuned here for any news about that. For more on Call of Duty: Vanguard, you can check it out here.
For more on Call of Duty: Vanguard, you can check out our guides on pre-ordering and maps and game modes.