Sony Interactive Entertainment Worldwide Studios Creative Director Gavin Moore shared to Polygon in an exclusive interview about the changes that players will expect in upcoming video game Demon's Souls for PlayStation 5.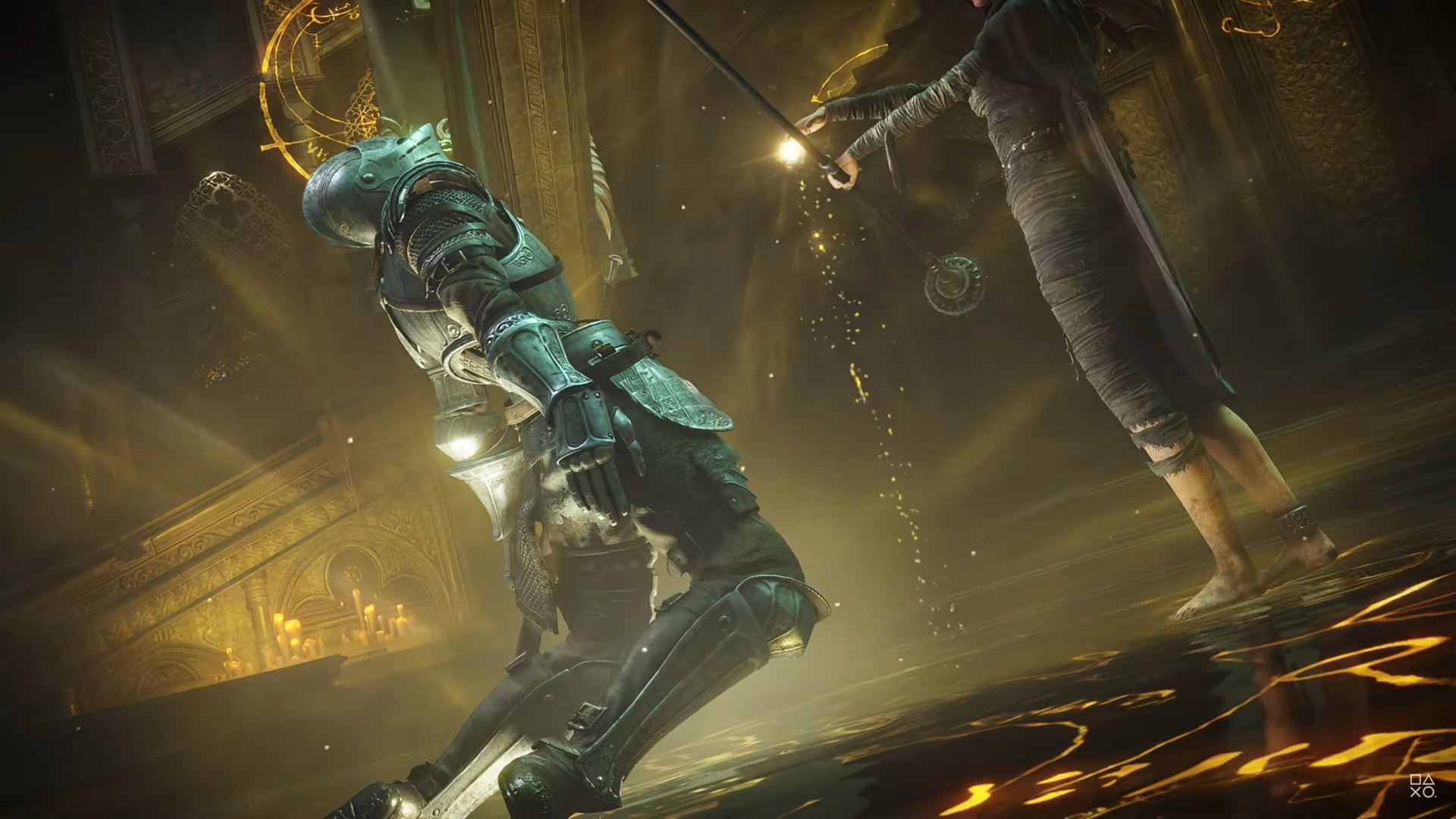 According to Moore, there are going to be new items and equipment that will be coming to the remastered version together with the content that was in the original PlayStation 3 version. He did not share what those items are, but he confirms that they are there.
So nobody's missing out on anything. There's a lot of new content that we've added to the game and for fans to find and enjoy. And there are lots of things that I think fans are going to go, 'Oh, that's amazing. Great. You know, I didn't know they put that in the game.' I'm not going to tell you any more than that, because [I don't want] to spoil anything.
Digital Deluxe Edition will offer players an early boost with the new item called Grains. According to Moore, this will offer temporary resistance to effects like fire, poison, and bleeding. As players go out on an adventure, this will be a new loadout for them to choose.
There is also the change of the players' encumbrance like how much healing grass can their characters hold. In the original, players could carry hundreds of them without any issues at all, but this time around they will have a limited supply. There more powerful grasses will weigh more too. Moore said that this should help balance the game's difficulty and improve the PVP battles. There were many cases that players would just carry a lot of healing items and drag it all out.
Having the game on PS5 also gives the game improved loading times due to the console's SSD. According to Moore, players will not need three minutes in order to wait to revive after dying. This will help them get back to the action right away.
Moore also described how haptic feedback helps:
I would say you should play the game with haptics because it can really make a big difference — [it's] made the combat grittier and darker. You really feel metal striking metal through your controller. It's a triumvirate: audio, visual, and tactile all working together at the same time, and it makes a big difference to the gameplay. So when you do a parry, you feel it in your hands before you kind of visually see it, and it's that split-second reaction time, it gives you that little edge that you need, that can actually make the game slightly easier than people think. Because you're feeling the game world.
In terms of visuals, the game has vastly improved with the PS5. The Boletaria kingdom is now more detailed compared to its original edition on the PS3 and has two graphical settings to choose from, confirming our previous article talking about it. These are the cinematic mode, which allows native 4K at 30fps and the performance mode, which allows dynamic 4K at 60fps.
Photo mode and the feature of allowing players to use different kinds of visual filters have been added to the PS5 version. Here's his explanation:
If you like the starkness and the despair of the original PlayStation 3 version, then we have a bunch of filters that you can choose from and play the game [that way]. So if you want to play the game in what we call the classic filter, which harkens back to the days of the PlayStation 3 and the look at that title, then put that filter on. If you want to play in black and white, play in the noir filter. It's all there in the options. If you don't want to play with our camera, you want to play with the original camera, turn the original camera back on.
The musical score has been overhauled too. Moore shared that the process of the change has been taken to the next level that it would be similar to how drastic the visuals were improved. He revealed that the score by Shunsuke Kida had to be recorded by a full orchestra in order to give it justice. They did a modern reimagining of what he did with dramatic new arrangements. They even got to AIR Studios in London and recorded with a full orchestra and choir. They even recorded a famous pipe organ in Temple Church in London.
There is one good change that players will appreciate in the PS5 version. The Pure Bladestone drop rate has been improved and there will be some extra items to acquire to make it more varied.
Demon's Souls will launch on November 12 for the PS5 console.
Interview source: Polygon