Game company Bandai Namco Entertainment has officially announced that the upcoming tactical RPG Digimon Survive will be delayed into 2021.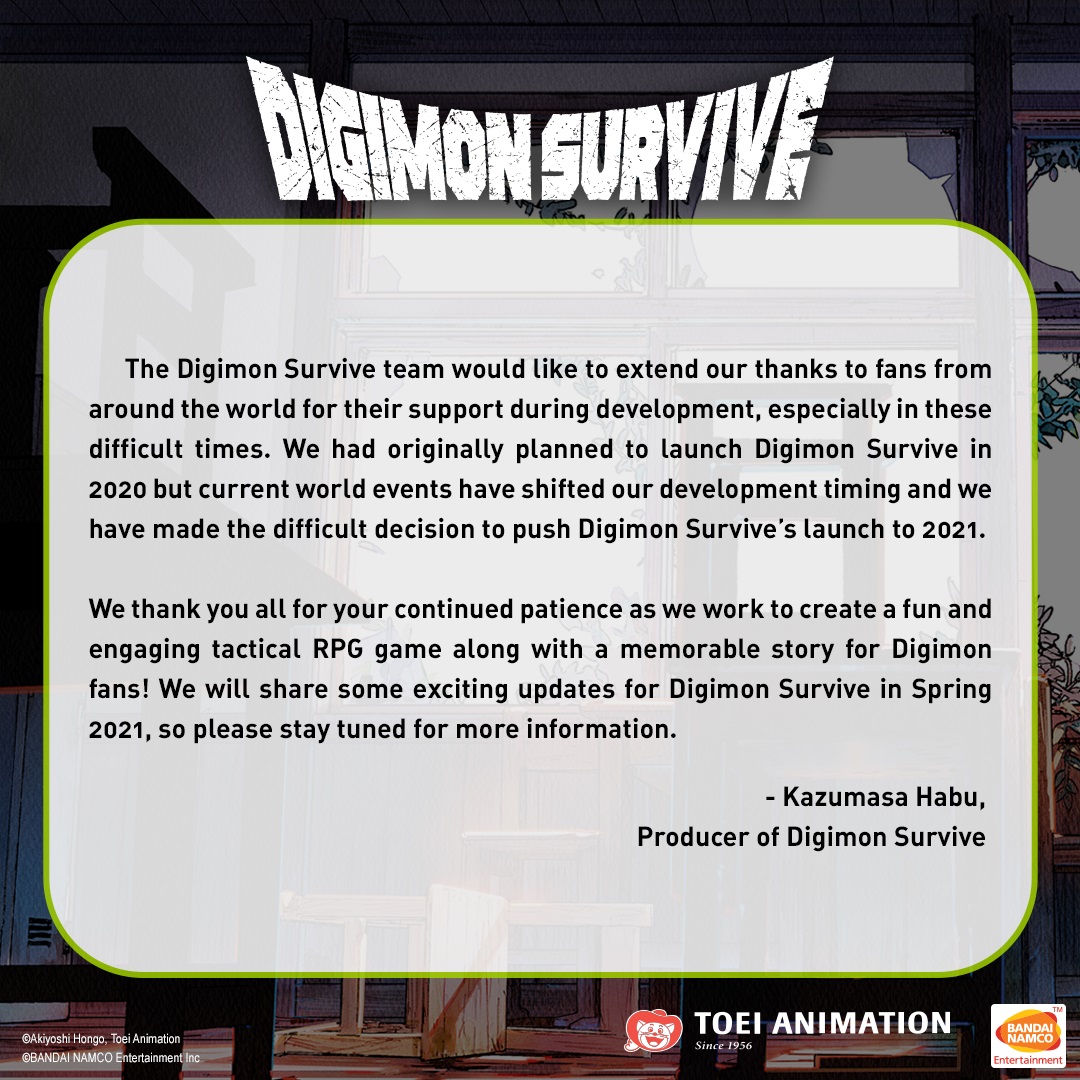 After the recent report on the developers hinting that the game might get delayed, a statement from Game Producer Kazumasa Habu was released confirming the delay. The reason was due to the effects of the current world events on the game's development cycle, which meant the global pandemic. They confess that this is a highly ambitious project and the team wanted to dedicate to providing the fans with a complete experience during launch.
The team has extended their appreciation to both media partners and valued Digimon fans for the patience and understanding. There will be more updates to come in Spring 2021.
Digimon Survive will be coming to the Americas for PlayStation®4, Xbox One, Nintendo Switch, and PCs via STEAM® in 2021. 
Source: Press Release