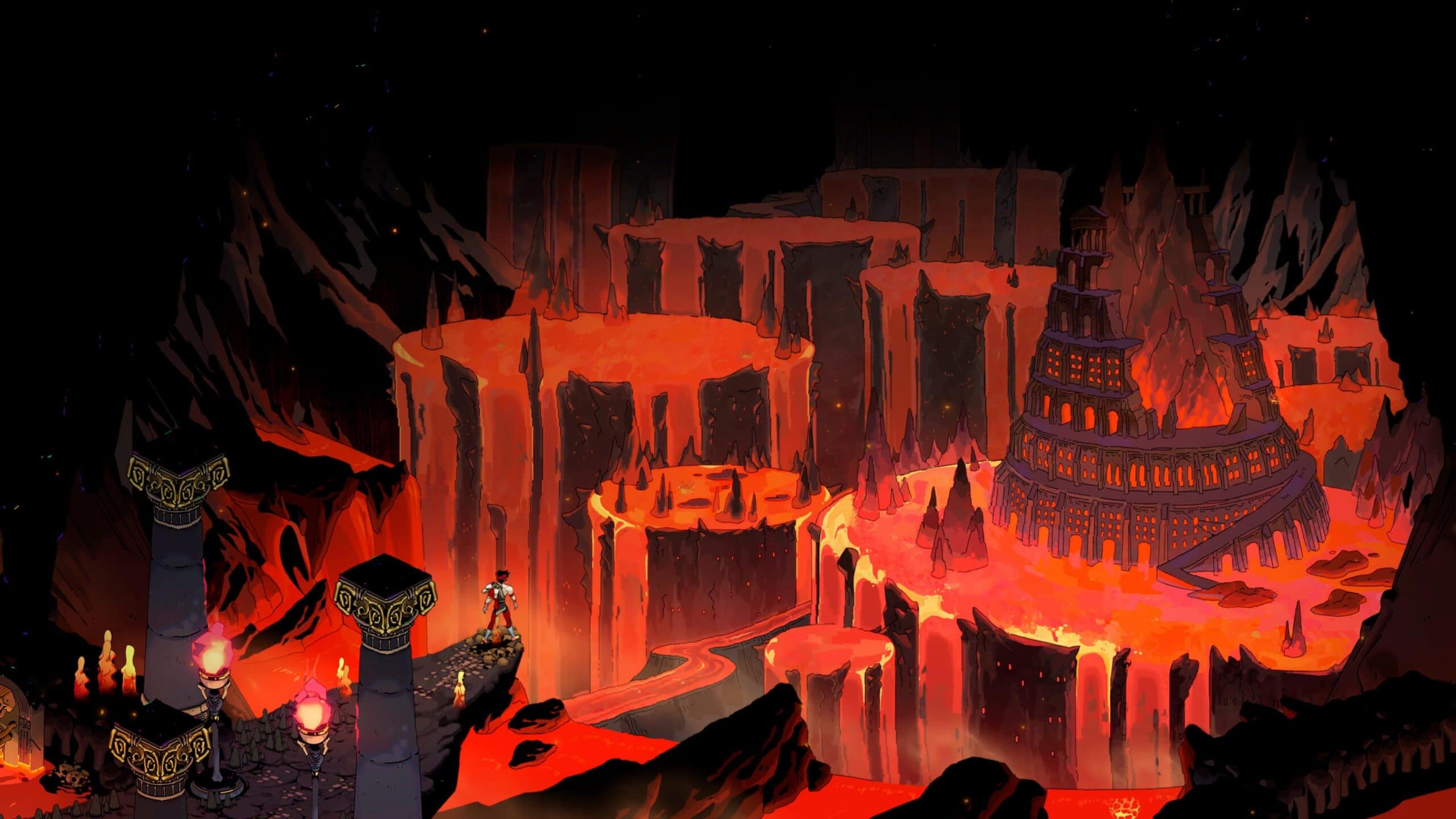 Last September, Hades released to universal acclaim, and was even named Game of the Year by over 50 different sources. It was a game that helped get me through much of the COVID-19 pandemic, and I've put almost 50 hours into the Nintendo Switch version. With Hades coming to PS5 and PS4 in glorious 4k and 1080p respectively and running at 60fps, I knew it was time to dive back into the addicting world full of Greek mythology, funny banter, and well-rounded, realized characters.
The PS5 version is even more beautiful and is every bit as entertaining, exciting, and addicting as ever. Additionally, being on the PS5, Hades does have the added benefit of haptic feedback, but otherwise, there isn't really any difference content-wise between the different iterations of the game.
Hades follows Zagreus, the immortal son of hot-headed Hades, as he attempts to escape the Underworld by hacking and slashing through hordes of flaming skulls, powerful witches, and possessed chariots. Along the way, you'll meet many familiar Greek Gods like Zeus and Aphrodite ready to aid you on your quest to reach Mount Olympus.
And if you die on the way? No worries! You reappear at the entrance to the Underworld in a pool of blood, greeted by Hypnos who will relish in reminding you of how you died and who done it! Then you're ready to try again. And again. And again.
Hades is a roguelike where you adventure through randomly generated rooms with a variety of enemies in an addictive, constant loop, calling upon Greek Gods for help. Herein lies the addictive nature of the loop: creating new builds with the abilities you choose that pair best with the weapon you've picked before you began your quest and trying to survive.
My adrenaline level is always high with Hades, which hasn't changed much even on PS5. There's always a sense of danger. You want to make it out of the Underworld, you want to avoid getting hit, and you want to kill everything. Dashing around a level while slicing, shooting, spearing, and bludgeoning a variety of hellish beasts is not only addicting but also incredibly entertaining.
It's made even more thrilling with the addition of a killer soundtrack. If you die, you retain a few different things that unlock permanent upgrades for Zagreus, while losing other items like additional life and obols you can spend at the games shop run by Charon.
Abilities you choose are specific to each God. My favorite abilities come from Poseidon who's boons give your attacks and dashes a watery, damaging, push-back effect. Others are less fun but still useful like Hermes who offers several passive abilities that speed Zagreus up or give him an extra dash.
Weapon choice is also important. The more you play the game, the more of Infernal Arms you'll unlock, and eventually, you'll be able to permanently upgrade and reconfigure how they work, adding further planning to future runs.
Choose Aegis, the Shield of Chaos, if you're looking for a good blend of ranged and up-close attacks. If you're wanting to go full-on offensive, the Twin Fists of Malphon might be the best choice for you. There is eventually a familiarity to the way the game plays, but with all its moving variables, it never feels stale nor repetitive. Weapons can always be altered by a new boon and play differently than the time before on your next escape.
When you're not slaying everything that moves in the Underworld, you'll be exploring The House of Hades and interacting with its various inhabitants. When you speak to characters, they are beautifully rendered in a 2D portrait and the voice acting is performed masterfully. There is a lot of dialogue in Hades, and it's very well written and often times laugh out loud funny.
You'll rarely hear the same lines when you speak to different Gods and other mythological figures, all of whom are loveable in their own ways. As you play, you'll find items you can gift to characters. In return, you'll receive beneficial items to help on your quest and also further your relationship with them.
Even once the credits roll, there is much more story to uncover and things to learn about the complicated relationships of the Underworld. I occasionally found myself wishing that the steady drip of the story would occasionally rush out in a narrative downpour because the story and characters are so engaging and rich, it's hard not to want more of it quickly.
Besides that, the game has no major faults. Action is fluid, fast, and at times difficult, but there is always a way to approach a situation on your next venture, whether that is by choosing a different boon or weapon or simply being more cautious and learning an enemy's behavior.
The characters and stories told are funny, beautiful, and romantic. It's easy to fall in love with all the moving parts Hades has to offer. They all twist together like the labyrinth that is the Underworld into a stunning game that turns Greek mythology on its head as you try to climb and reach the peak that is Mount Olympus.
Hades on PS5 has been my favorite way to play, and I'm excited more people will be able to dive into Hell.
Score Definition
Almost perfect if not for the nitty-gritty. If it's quite there but not enough to push the boundaries, it's still an awesome game.
Pros
Incredibly addictive gameplay loop
Top notch writing and voice acting
Beautiful art design
Cons
Story can take time to reveal itself