Brewster is a barista and he will be handling a café, The Roost, which is a new structure included in the 2.0 Patch Update for Animal Crossing: New Horizons. This has been one of the most requested additions to the game since it was first released. It will be impossible to enjoy a relaxing cup of coffee with friends if you don't know how to unlock him. So how can you find Brewster?
How to Unlock Brewster and The Roost
The first step to finding Brewster is to talk to Blathers in the museum. In contrast to other buildings in Animal Crossing: New Horizons, The Roost is not a standalone establishment. This café is a part of the museum that can be accessed after completing a few simple steps.
When you talk to Blathers, he will mention that he is amused by the prospect of establishing a café at the museum and that he knows exactly who to contact. However, the individual he is looking for is nowhere to be found. This is where he will ask for your assistance in locating Brewster, who has gone missing. Blathers has no idea where the guy has gone, but he does mention that Brewster enjoys Gyroids, which could be a hint as to where he is.
However, it is possible that Blathers will not bring up Brewster during your conversation with him, even after you have successfully downloaded the update.
If you are attempting to resolve the issue in Animal Crossing New Horizons (ACNH) in which Blathers is not talking about Brewster and is preventing you from unlocking The Roost cafe, not to worry, we have you covered. Today, we will assist you in identifying the problem and resolving it. With that said, without further ado, let us get right into it!
How to Fix Blathers Not Talking About Brewster
To get Blathers to talk about Brewster in Animal Crossing New Horizons (ACNH), make sure that you accomplish all of the following:
You have to be logged-in using the island representative or main account to talk to Blathers.
Blathers will only discuss Brewster to the main player.
Art wing of the museum should have already been unlocked.
If the art wing is still not yet available, finish the quest where you have to speak to a fox named Redd whom you have to buy your first piece of art. Buy the art and donate it to Blathers at the museum.
Check you island rating with Isabelle.
You should have at least a 3-star rating to fully update your museum.
Donate at least one art, one bug, one fish, one fossil, and one sea creature to Blathers.
The sea creature is not obtained via fishing. To catch a sea creature, you have to wear a wetsuit and dive underwater.
Once you have one for every exhibit, wait the next day to speak to Blathers again.
When Blathers has a speech bubble with '…' above his head, you can start that conversation.
Make sure that you will do these tasks before you sail and visit islands with Kapp'n on his boat tours.
It is on these boat rides that you will be able to find Gyroids, one of the requirements in unlocking Brewster. If you took the boat ride first then wait till midnight or the next day.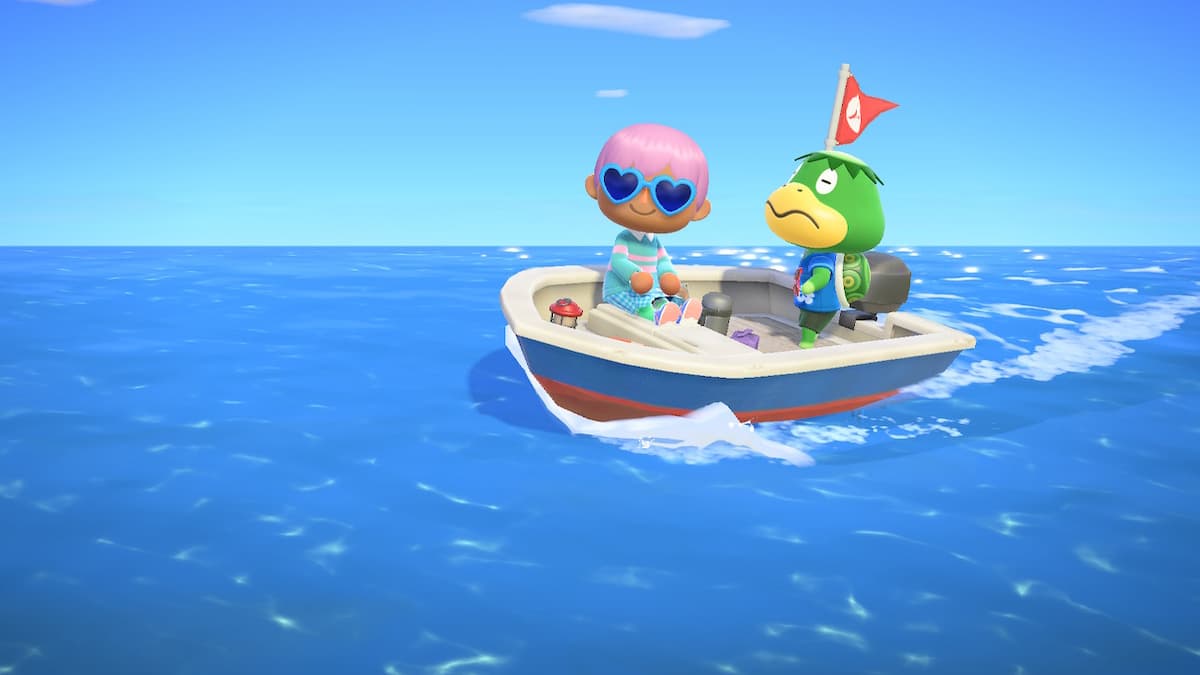 That's all there is to know why Blathers is not talking about Brewster in Animal Crossing: New Horizons (ACNH).