Retail publisher Aerosoft recently announced that they were chosen by game company Microsoft as its partner for distributing the retail copy of Microsoft Flight Simulator. They also revealed how many discs it needs to install the game.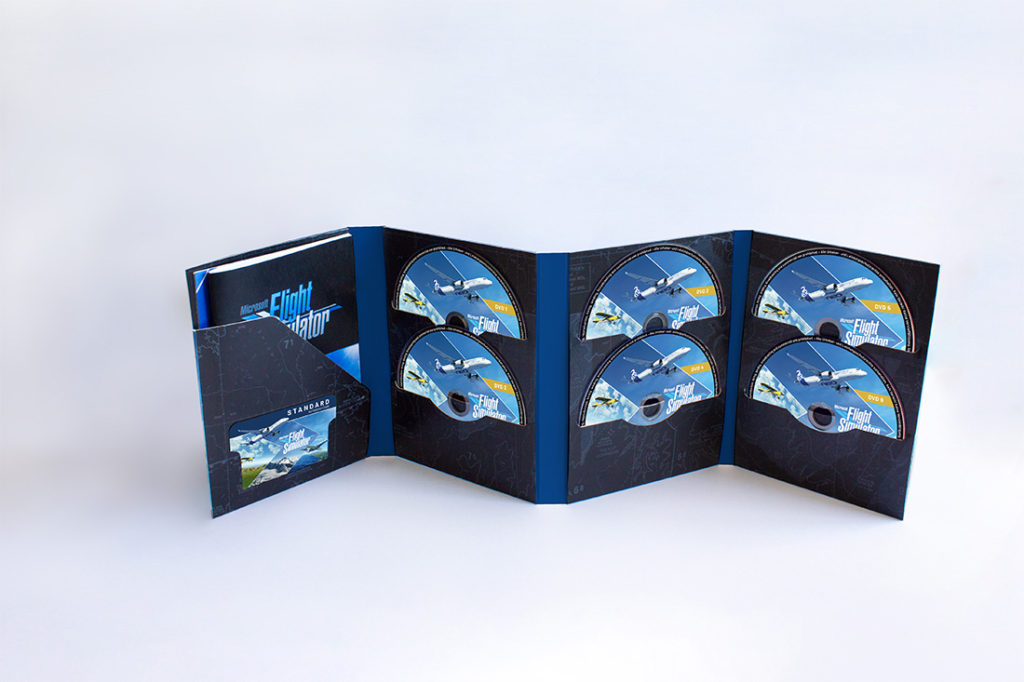 Aerosoft's Mathijs Kok revealed that the physical copy of the will include 10 double-layer DVDs and a printed manual in a spectacular box. So, what are the contents inside these discs? It will include the retail version of the game that contains the simulator code, and the virtual world, which is around 90 GB. The optional online streamed content and optional third-party files are also included.
There will be updates coming as well, so when players install the game, an update will prompt them to install them right away. According to Kok, the boxed version makes it possible for players who do not have fast internet to get the game installed quickly.
Kok continued:
So the simulator is in every way, 100 per cent the same. The boxed retail version just gets you a nice box, printed manual and about 90GB you do not have to download. There is no difference between boxed retail and the version MS sells directly.
Shipping will start on or around Aug. 21.
Source: Official Forums