Game developer NotGames and publisher tinyBuild recently released a brand new bonus chapter for satirical propaganda sim Not For Broadcast.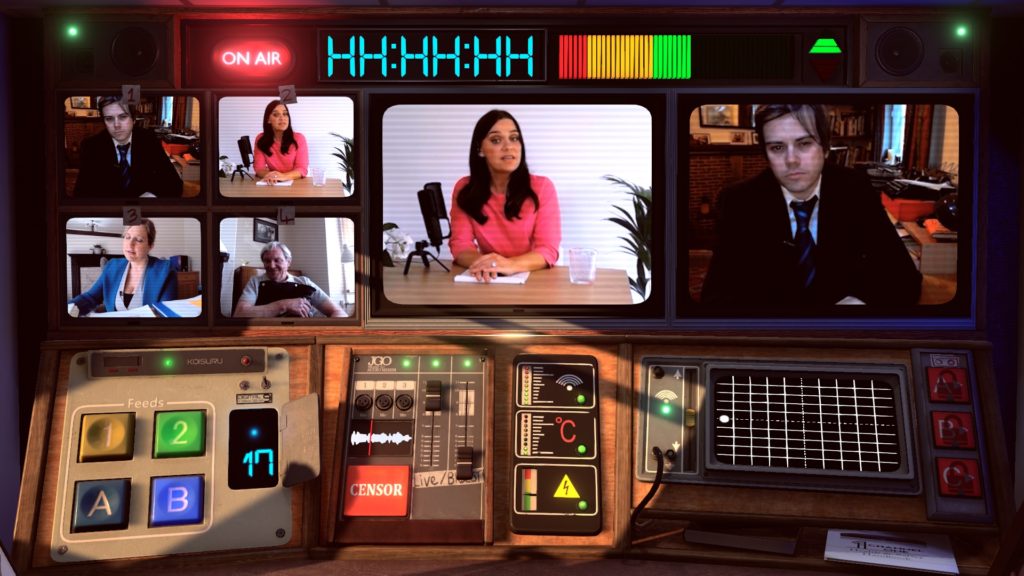 The new bonus chapter called Lockdown will be introduced as a free update to the Early Access title, which was originally planned to have over 10 chapters on release. This new bonus chapter was written and filmed entirely within the current worldwide lockdown. Players will expect some frantic multitasking of running the National Nightly News to continue, but there will more than just dealing the usual radio interference and the odd swear.
This is intended to bring some laughter to players that are currently stuck right now at home due to the COVID-19 pandemic. This bonus chapter will follow the news team as they shelter from a rampaging hoard of animatronic children's toys. This has made the streets unsafe for the elderly, those with pre-existing medical conditions.
This new chapter will be including a mix of returning and brand new characters. Players will get to see their choices in previous episodes turn into dynamic consequences. It will have 8 unique endings and over 36,000 unique broadcasts possible based on past decisions. For season players, they can take on the new challenge mode with four chaotic ways to run the National Nightly News.
NotGames Founder and Director Jason Orbaum stated:
We were just days from the first shoot for Episode Two when the UK went into lockdown and all production ceased. We couldn't do Episode Two but was there something we could do? We reached out to the cast – would they be willing to shoot from their homes, run their own cameras and mics, and attempt something a little different? Turns out they were!

It was a conscious choice not to have a virus in our world. Our lockdown happens for altogether more surreal reasons. We didn't want to write a novelty piece that would date quickly or that dealt too directly with COVID-19. It felt insensitive and unnecessary.

We wanted to see how our kaleidoscope of characters would handle being in lockdown. We wanted to provide some laughter. A sense of shared experience. And we felt we were one of the few games out there that possibly could.
Not For Broadcast: Lockdown will be available for free to all owners of the main game. New players will have to buy the original game, which is priced at $14.99 on Steam.
Source: Press Release
Check out the trailer here: