Game company ebb software has released a brand new gameplay trailer for upcoming horror video game Scorn.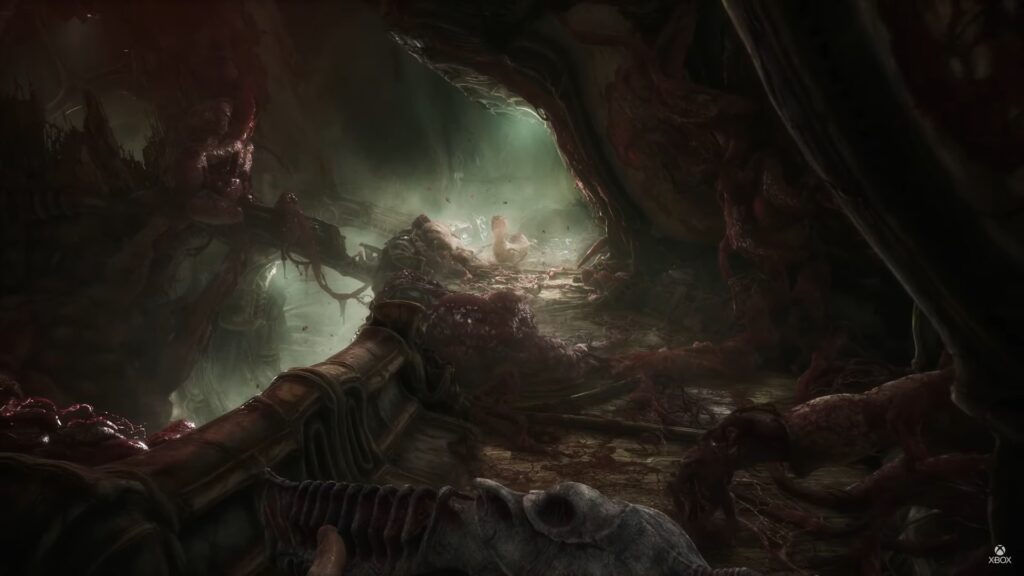 The new gameplay was just released for the Xbox Series X/S and was captured on the Xbox Series X hardware. It also notes that the build is a work on progress and the performance and content might change later on. It does look good right now in a horrific way. Be prepared to soak it all in because it is 14 minutes long.
Honestly the video takes the word "weird" to a whole new level. It seems players will be taking on the role of a human and can wield guns and other devices that can help him/her along the way. They will be greeted by these gross and hideous creatures which are all terrifying sights to behold.
The environment is so alien and looks like inside a living organism that is breathing and squirming. Some areas are modern-looking like with technology running through it, but the other parts just looks like parts of a living thing. Even the ones you have that are upgradeable look alive. In the last parts of the video, it looked like the protagonist enters a coffin-like organism.
It's all a mystery to those who would watch it right now.
Scorn is coming to the Xbox Series X/S and PC next year.
Here's the gameplay trailer: