Recently on August 15, 2018, the Graveyard Keeper just came out. Now, it's a game that can be quite underestimated especially since the graphics are not exactly like the current computer games now. With the hype of Monster Hunter World, it's no surprise that not many people have found out about this game. However, after playing with the game for awhile, it's interesting to note that the game takes on a different simulation set up. While most games go for farms, or building homes, Graveyard Keeper takes you deep into the life of a Graveyard Keeper who spends most of his time dusting graveyard spaces and exhuming bodies.
Now that I have the game, I can now write a proper Graveyard Keeper review to show you guys if the game is worth the $20 or not.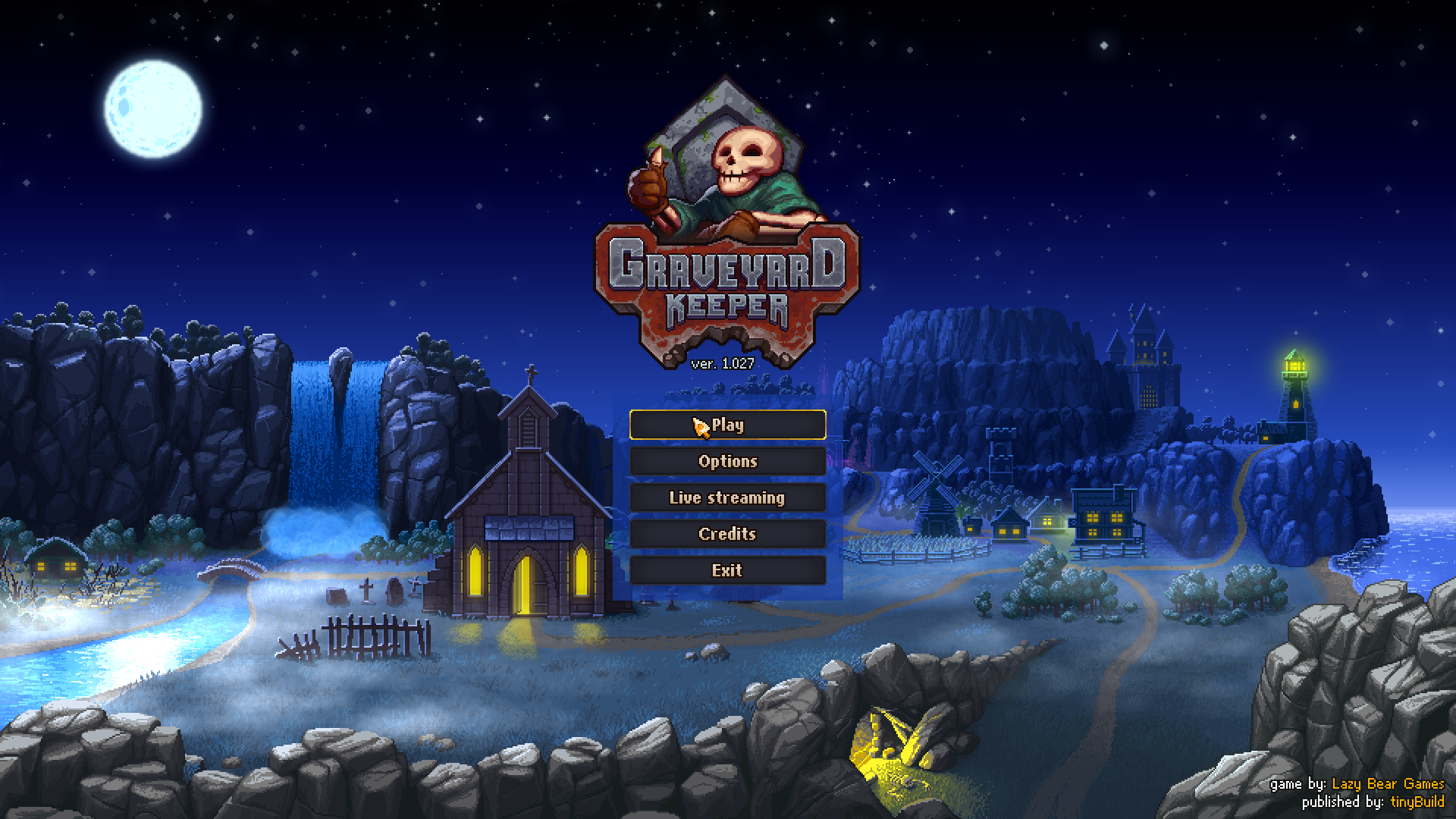 ---
Platform Reviewed: PC
Platforms Available: PC, PS4, Xbox One
Developer: Lazybear Games
Publisher: tinyBuild
Release Date: August 15, 2018
MSRP: $19.99
This review is based on a review code provided by Lazybear Games.
---
Graphics: Meh
If you're an aesthetics kind of person then, Graveyard Keeper may not be the game for you. Because of its 8-bit like graphics, you probably may not appreciate the game. Considering how many of the games lined up have stunning graphics such as God of War, Ghosts of Tsukishima, Detroit Become Human, and Monster Hunter World, this game would obviously be forced into the shadows. Nevertheless, for those who are into vintage games and vintage graphics, Graveyard Keeper may be the game just for you!
Gameplay: Interesting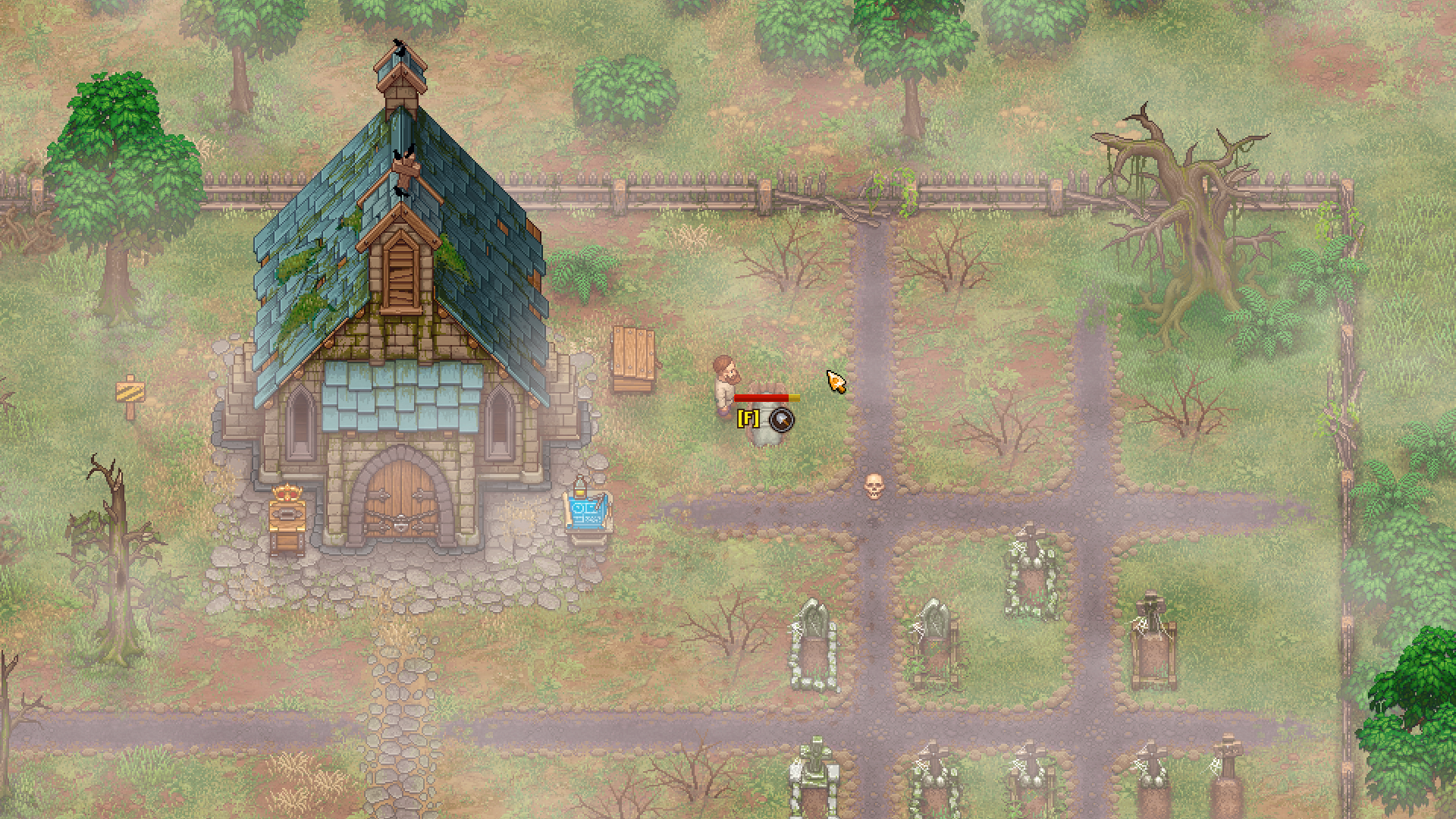 It's quite interesting; you're literally living the life of a Gravekeeper which may be its main selling point. The fact that most morbid games often times have you being the one hacking down the enemy, Graveyard Keeper has a more humorous approach. You're the one who delivers a human's final rites when they were unfortunately maimed or killed by some other means. The medieval set-up for the sim also makes it stand out as most games are modern or country-side by nature.
[wp_ad_camp_1]
Storyline: Not much
When it comes to simulation-type games, the storyline's pretty open ended. It's not linear and focuses on indulging a player through gameplay. However, you do have one story to go with in which your character is just a simple man who just wants to go home. However, to go home, he has to tend over the graveyard and defend it from incoming forces. It's a pretty simple story but then again, simulation games don't focus on storyline or character development.
Graveyard Keeper Review Over-all: Average
Though, this is my two cents worth. As a person who's played simulation games a few times, this game probably isn't meant for hardcore PC gamers. If you're looking for something to pass the time then, Graveyard Keeper is for you. Personally, I found this game more appealing to the mobile gamer in me rather than the PC gamer. Why? With these kinds of graphics, you wouldn't need to spend thousands or hundreds just to play the game. And most people who build their own rigs or computers, usually spend thousands. I don't think they would spend thousands just to play a game like this.
Now don't get me wrong, the gameplay is the selling point of this game and that's what makes it good. Because of its unique approach to the medieval genre, it does create its own niche which is meant for those who are more slow-paced but still want a medieval game.
It's not much but the mechanics of this game are what made it interesting. The fact that you have to pull out dead bodies, put them through an autopsy and then, stick them in a hole for burying. For someone who has a morbid sense of humor (like me), it's actually an amusing game more than anything else. However, for those who want something a little more hardcore, I wouldn't think this game would satisfy one's desire for adrenaline and challenge.
[wp_ad_camp_1]
The Graveyard Keeper Review
Score Definition
You better have to choose if it's worth spending your spare cash, because it might not be the game for you and it might be for others.
Pros
Breath of fresh air for the medieval theme
New way of looking at simulations instead of the usual slice-of-life type
Witty dialogue,Interesting take on simulation games and the concept of grave keeping
Cons
May not be aesthetically pleasing
Lacks the morbidity of a graveyard
Can get grindy,Story may not be appealing to some