At the start of WRC 9, you are asked to rate your proficiency in driving games. Having grown up with the arcade classics and modern driving franchises, I rated myself as pretty good or intermediate in difficulty terms. Long story short, I crossed the finish line with a car littered with bumps and scratches, three minutes over the expected finishing time. WRC 9 is as punishing as it is beautiful, truly capturing what it feels like to be a World Rally Championship Driver.
Rally Car Racing could very well be the world's toughest sport. Drivers and Navigators are required to be one hundred percent focused for the entirety of the course or risk losing precious time or even crashing. WRC 9 truly captures the penalties of lapses in concentration with five seconds added to your time whenever you veer off course for too long and even a whopping 10 seconds for resetting due to a crash. Damage your vehicle enough and you'll get the DQ'd, forcing you to start the course all over again.
"Speed over everything". This is the trend with modern racing titles. While it does feel exhilarating to be cruising over 100 mph on a freeway, WRC 9 refreshingly takes its pedal off the metal. There is more of an emphasis on control over speed. It will take some getting used to; taking your finger off the acceleration trigger, but learning to balance braking and accelerating through a very narrow turn is exhilarating in its own right.
WRC 9 isn't just some other racing game where you can just breeze through maps in one go. This game requires practice and lots of it. You'll be doing all of this practicing in one the many real-life rally courses available, which span all across the globe. Each, presenting different challenges.
Driving through the snowy streets of Sweden could see you slipping through corners, The narrow Gravel roads of Portugal could wear on your tires and the Safari trail in Kenya could distract you with its beautiful horizon. I also cannot emphasize enough how good each one of these courses look. As your driving along you'll be seeing Windmills, Bystanders, Helicopters, Village Houses and so much more. You can feel the amount of care that the team behind WRC 9 put into these courses and it just adds to the overall majesty of the game.
You'll be conquering these courses in one of the many available teams and rally cars available. There are also different categories to choose from. First, we have official WRC level cars. WRC junior cars. Bonus vehicles and my personal favorite – the Legendary Cars. Each one of these vehicles differ not just in looks and style, but in control as well. Speaking of control, there is a deep well of customization options for every vehicle. From the Transmission system to the tire type or even to the gauges of your front and rear breaks. All our customizable to your liking, which makes WRC 9 a Car enthusiast's dream. Choosing the best car that suits your driving style and fine-tuning it for the course ahead will help you get up those worldwide leaderboards, that are viewable at the end of every course.
The usual game modes are present in WRC 9 as well. Quickplay, my personal favorite, where it's just you and a course of your own choosing. Career mode, wherein you build up your rally racing team up the ranks of the WRC scene. It also surprisingly includes a split-screen mode where you get to race with a friend locally. While there is a lot to praise, I did experience some game crashes while playing and there have been some times where audio cues disappeared altogether, which partnered with the slightly longer loading times slightly hampered my enjoyment with the game.
WRC 9 presents to us driving at it's purest. There is no one else on the course – just you. So at its core, is Man, Machine vs. the Elements, which is what rally car racing truly is.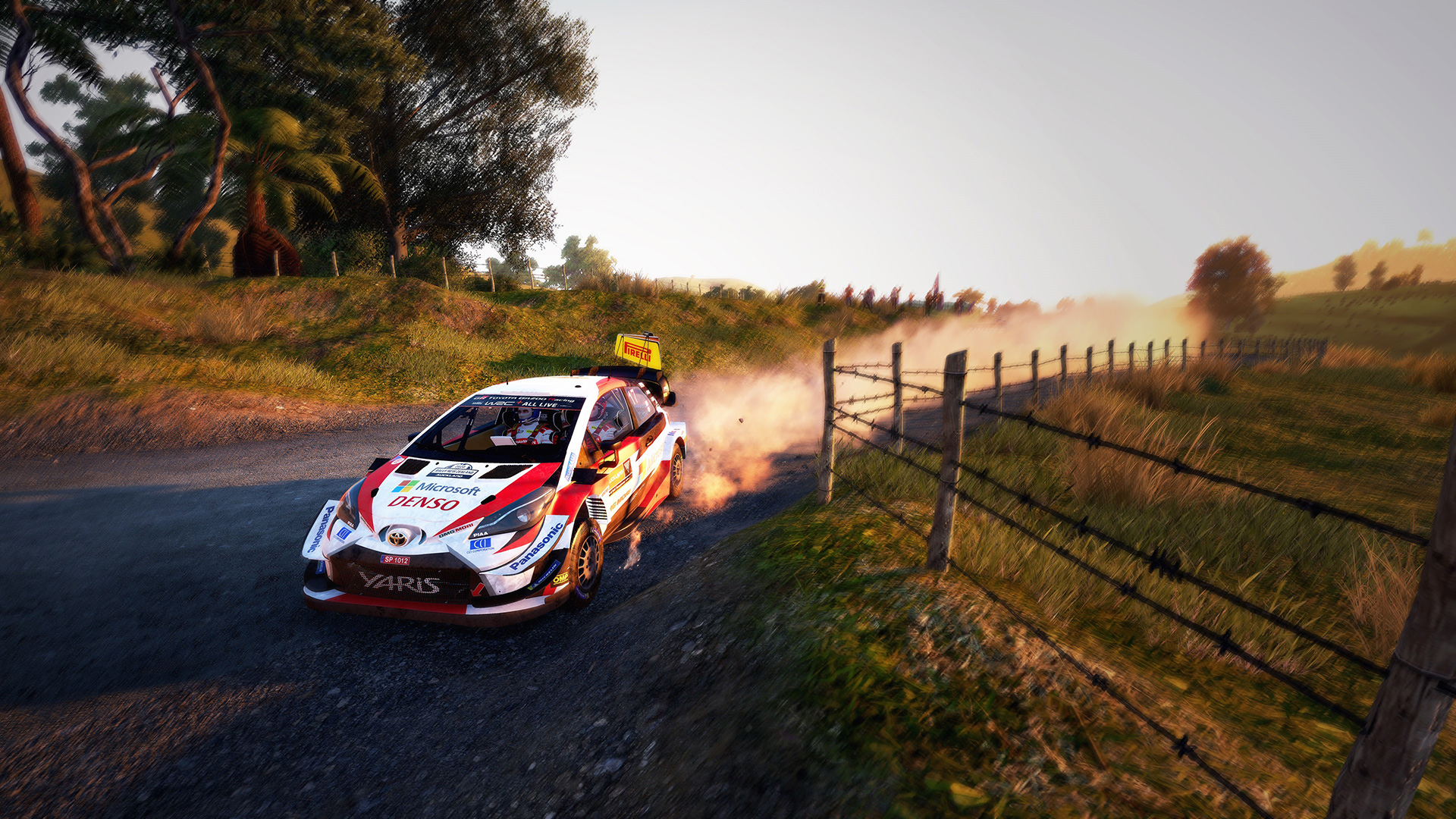 Score Definition
Almost perfect if not for the nitty-gritty. If it's quite there but not enough to push the boundaries, it's still an awesome game.
Pros
Superb Driving
Magnificent Courses
Deep car roster and customizarion
Cons
Crashes and audio bugs