Rebellion has officially announced that video game Zombie Army 4 will be getting the Return to Hell campaign DLC and adding Left 4 Dead 2 characters.
Alpha Squad will be coming back with its latest mission and this time they will have to Return to Hell. This will be available with the latest Season Pass 3 or as a standalone DLC. Aside from that, Left 4 Dead 2 characters will b e joining the fight against the horde like Coach, Ellis, Nick, and Rochelle. These characters will be free DLC for all players.
The finale of the Season 3 storyline, Return to Hell thrusts our intrepid squad back into the underworld but this time it is a haunted manifestation of Schweiger's mind which they must survive in order to free him from Baron Umbra.
As well as the thrilling new campaign mission, the latest DLC drop for Season Pass 3 holders (also available as a standalone purchase) includes:
▪ Horror Headgear Pack
▪ Flare Gun Weapon Bundle
▪ Van Helsing Weapon Skins
▪ Horror Charm Pack 2
Developed by Rebellion in collaboration with Flix Interactive and Radical Forge, the Return to Hell pack is available now as part of Season Pass 3 and also available to buy separately, priced $6.99. In addition, all players can also download the Left 4 Dead 2 Character Pack for free now on all platforms for Zombie Army 4.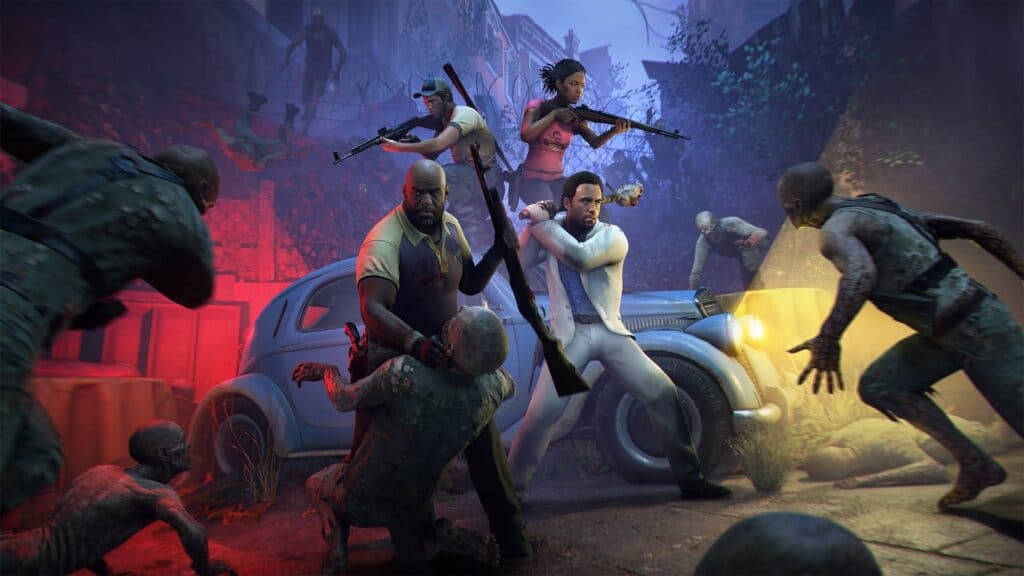 The entire Season Pass 3 is available to buy now, priced $34.99 with far more content yet to come.
Zombie Army 4: Dead War is available now on PlayStation 4, Xbox One, Epic Games Store, Steam, Microsoft Store and Google Stadia. It's also playable on PlayStation 5, Xbox Series X and Xbox Series S with upgraded new-gen features.
Source: Press Release