F1 2021 is a racing game that seems beholden to micromanagement. That's not a bad thing. It's part of its main appeal. Driving Formula cars around a race track has a realistic weight to it. As someone who's only ever experienced racing games such as Forza Horizon and Need for Speed, this was a big learning curve for me. I had no idea what terms such as "downforce" even meant. And unfortunately, F1 2021 doesn't seem too keen on introducing you to any kind of tutorial. The game just expects you to already know everything. I had to look up videos online to even get a gist of what I'm dealing with. For new players, this can be quite alienating.
What's immediately striking is that it's obvious that the game was designed to be for racing wheel controllers. You can make do with a standard gamepad but it feels like you're being robbed of an experience to truly put yourself on the race track. So if you're going to go in with just a Dualshock 4, it's best to let you know right now.
F1 2021 is a pretty decent racing game. There's a lot of mechanics that require quite a bit of knowledge to get into, however. It's definitely not newbie-friendly. The user interface alone from when I started my first race on the Grand Prix was frustratingly confusing. I had no clue what all the button inputs do as the game made zero effort to explain them. Pressing the circle button made me talk to my crew and presented a variety of options that seemed too complex to grasp.
From the get-go, you'll have a variety of modes to select from. In this day and age, split-screen multiplayer is very much a rarity. And F1 2021 earns some points for including it. There's even a two-player career mode where you can play with a friend either as an ally or a rival.
There is a main campaign mode, called Braking Point, where you can choose which team you wanna go to. But regardless of your choice, you never really create your own character. Instead, you'll be placed into the shoes of either talented rookie, Aiden Jackson, or veteran has-been, Casper Akkerman. It's essentially the game's story mode. To be blunt, I have no familiarity with any of the drivers of Formula One, but I do know that you'll be racing up against them.
This brings up another one of my points, F1 2021 is very much for the fans. It's bluntly alienating towards newbies unless you're already familiar with F1's previous installments or a fan of Formula One already. While there's an option for a more casual experience in driving, it's clear that the game wasn't meant for that. It's a racing simulation that attempts to closely mimic real life as much as possible.
This reflects even in the damage your F1 car takes. Bump others too much and you'll take damage and even accumulate penalties. Bump into objects at high velocity and you can say goodbye to the race, however, the game is generous in its use of a Flashback mechanic which allows you to rewind time to a specific point and continue on again from there should you mess up.
F1 2021 is a great racing simulator. It offers a plethora of personal vehicle customization that opens up a lot to play around with. It's a game where the racing mechanics are rather in-depth. However, if you're not already a fan of Formula One to begin with then it can take some effort to get used to what this game offers.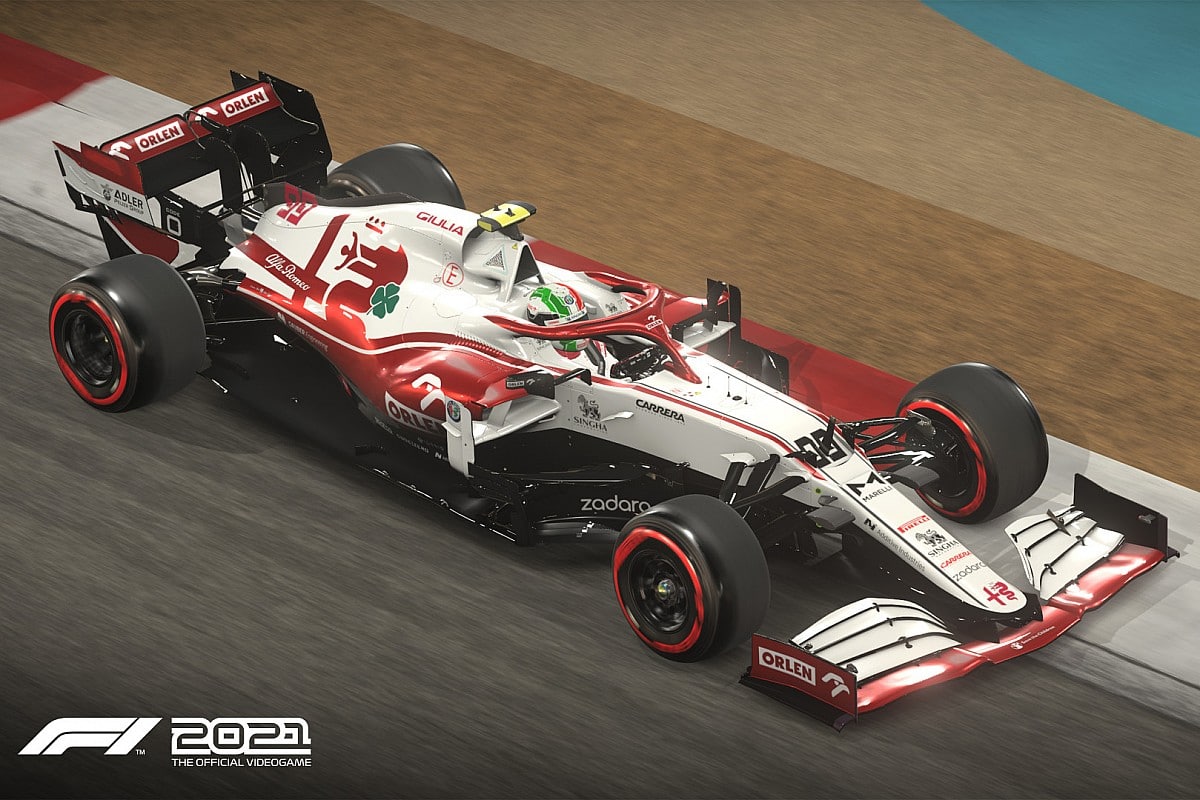 Score Definition
You better have to choose if it's worth spending your spare cash, because it might not be the game for you and it might be for others.
Pros
Two Player Career Mode and Split Screen
Gorgeous Visuals
In-Depth Customization
Cons
Lack of Tutorial
Unfriendly to Beginners