Game company Bethesda just revealed the details for upcoming Season 2 of online multiplayer video game Fallout 76.
Bethesda is currently planning to release Update 22 on Sept. 15 and together with new features like One Wasteland, Daily Ops, and Legendary Perks. They are also planning to launch Season 2 soon together with the upcoming update. A new S.C.O.R.E. BOARD just got revealed called the Armor Ace.
Players will join Armor Ace and the Power Patrol in their march of freedom against the dreaded Subjugator and his army of Red Viper Minions. It actually looks quite heavily inspired by popular American cartoons G.I. Joe. This will be 10 weeks of ranking up. With each rank they achieve, they will unlock rewards like themed cosmetics, C.A.M.P items, in-game currencies, and much more.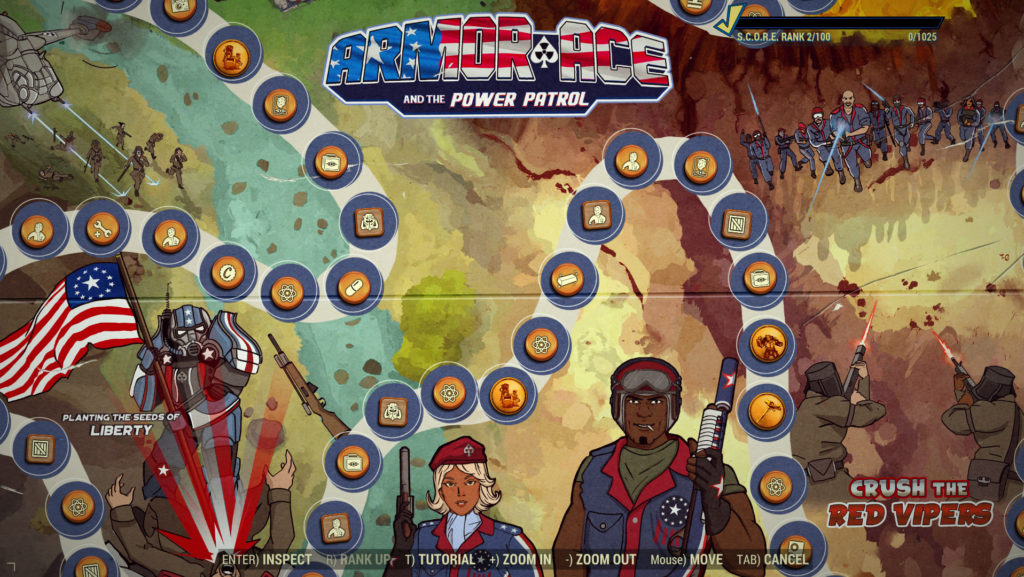 Rank-ups can be purchased immediately as soon as Season 2 starts. Anyone who wants to do that can use Atoms on Season 2 day one. Last Seasons rewards are now available to purchase in Gold Bullion vendors. Players can still have the chance to get them, but this time by purchase.
New Dailies and Weeklies will be added so that the game will have more variety as they progress through Season 2. The Legendary Run will have 100 ranks to achieve throughout Season 2 and each of them will have a different reward. Players can earn new cosmetics like the Armor Ace Power Armors, Red Viper Armors, weapon skins, and more.
Fallout 76 is now available on PlayStation 4, Xbox One, and PC.
Source: Official Website