Ska Studios and Devoured Studios have announced today that their next installment in the million-plus selling souls-like platformer, Salt and Sacrifice, is out now on PlayStation 4, PlayStation 5, and PC (via Epic Games Store).
"Salt and Sacrifice builds upon the foundation that made Salt and Sanctuary a fan-favorite soulslike," said James Silva, founder, Ska Studios. "As a game largely developed by two people, we've worked tirelessly to build an experience that offers meaningful combat, exciting multiplayer options, and more. We can't wait to see you all in Altarstone Kingdom!"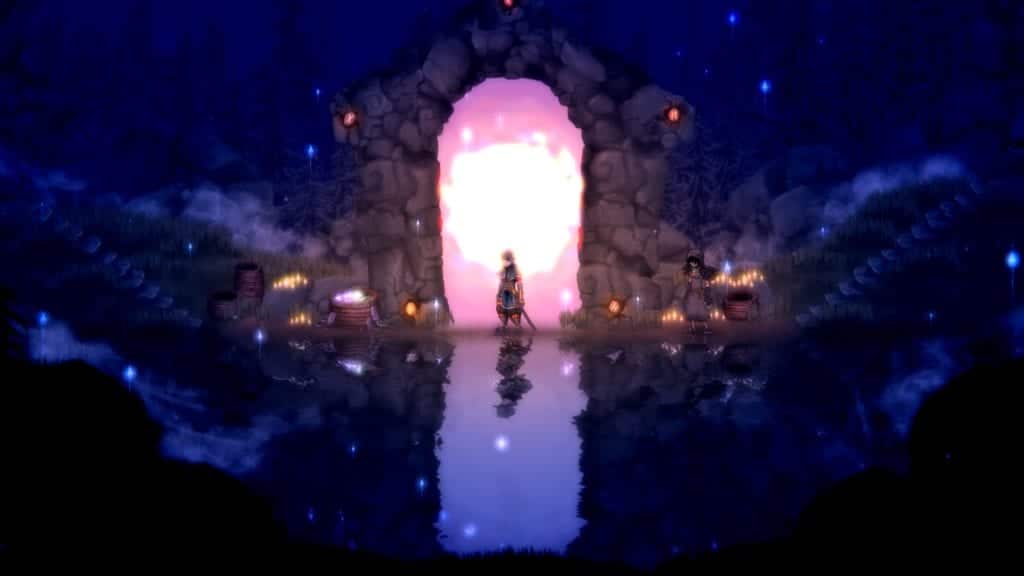 About Salt and Sacrifice
Become a Marked Inquisitor, a condemned soul tasked with hunting fearsome corrupted Mages as the ultimate act of penance for past crimes. Enter Alterstone Kingdom and see firsthand how Mage-controlled displays of elemental magic have choked the life out of a once-mighty land. Shape the fate of the forsaken Kingdom as oneof eight character classes, and take up arms to hunt Mages, purity the land, and earn a chance at redemption once and for all.
Master the tools of different classes, lie the spell-casting Sage and Ranger, a deft archer and capable spear-wielder, to fight through challenging environments rife with dangerous foes, rare materials, and new armaments that reward intrepid Inquisitors. Earn Salt from defeated enemies to upgrade stats and spend Black Starstones to unlock skill tree upgrades to build a customized and capable Mage hunter.
Progress through zones inhabited by terrifying creatures, wicked traps, and platforming hurdles while pursuing Mages. Track the Inquisitor's magic targets and face off against scorching Pyromancers, virulent Venomancers, and repulsive Corpumancers that bend the very elements to their devious wills. Overcome Mages in combat and destroy their hearts to grow more powerful by turning their bones into new weapons and armor sets before advancing onward.
Multiplayer Features
Embrace fate as a Marked Inquisitor and engage in online multiplayer for cooperative Mage hunts or devious PvP invasions. Invite friendly faces to the Pardoner's Vale Cooperation Board using a password system or summon random partners to the hunt using a Golden Candle. Join factions for expanded multiplayer options, like the Shroud Alliance, whose agents use the mysterious Page of Curses to invade the world of other Inquisitors for PvP fights, and the Oathbound Watchers, an outfit dedicated to aiding those invaded by other players.
Salt and Sacrifice is now available on PlayStation 4, PlayStation 5, and PC (via Epic Games Store) for $19.99 USD. The game supports English, French, Italian, German, Spanish, Portuguese, Korean, Chinese (Traditional and Simplified), and Japanese languages.
You can also check out this interview with the developers about their thoughts on Souls-like multiplayer.
Source: Press Release