Game company Bandai Namco Entertainment recently released the newest update for video game Sword Art Online: Alicization Lycroris.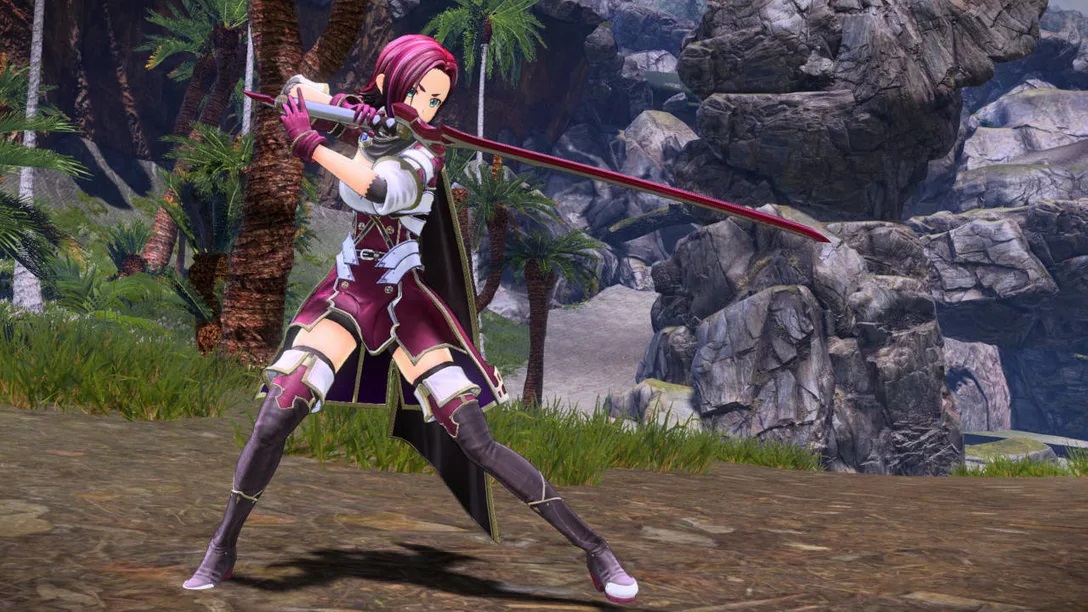 The first launch had tons of issues and the first part of the story could not be skipped, which made it difficult for some players to go through it. It also had long loading times and low frame raters that annoyed a lot of players. This time around, the new update has fixed most of those problems.
Update 1.09 now adds the Lightplay mode that allows players to skip the long first chapter so that players can finally go through it faster. Semi-Auto mode was also added, which makes combat a bit easier this time around. There is also a video that shows all of these new additions plus the Raid Dungeon Extreme which awards players with better items and ReoNa's new Finish Arts.
The video does focus more on the new and game-exclusive heroine Medina.
Check out the full patch notes of update 1.09 here:
New Additional Contents
Added Finish Arts to Wayfarer ReoNa
Added "Raid Dungeon Extreme"
Added "Semi-auto mode"
*This mode is for players who want to focus on the main story and play the game with simplified combat.
Added "Lightplay mode"
*In this mode, the player can play through to the start of Chapter 2 while cruising through the story. This is for players who have seen the anime or read the books and want to reach the game-original content faster.
Added "Semi-auto mode" and "Lightplay mode" in the options menu
*This mode can be switched ON/OFF during gameplay
*Lightplay mode can be selected when starting a new game
Added an option to skip battle in the central cathedral in Chapter 1
*This battle will be skipped automatically when Lightplay mode is ON
Added an option to adjust the speed of the cursor during Concentration
Added an option to fix the camera position
Added an option to reduce particle effects during battle
Added an option to display details during battle
Added an option to adjust text speed
Added tutorials for the additional features
Adjustments
System
Super Arts can now be triggered whenever the Arts Gauge is more than zero.
*Only when Semi-auto mode is OFF.
Reduced the speed of Arts Gauge decreasing during Super Arts
Reduced the amount of Arts Gauge needed to use Ally Skills
Switched the Finish Arts and Super Arts buttons
World Map can now be zoomed in and out with the D-pad
Multiple items can now be selected when selling at a shop
[STEAM] Fixed the issue where the Bond Conversations end with the camera placed further than intended when playing in a certain resolution
[STEAM] Keyboard controls can now be selected
Map
[Xbox One] Adjusted number of objects displayed on screen, and texture resolution
Battle
Adjusted the battle difficulty of the Integrity Knights in Chapter 1
The player will recover HP when succeeding in landing an Ally Skill
Adjusted the movements when using an Ally Skill when enemy parts are targeted
Adjusted the movements when using Renly's certain sword skills
Adjusted the particle effects when using the sword skill "Photon Eraser"
Adjusted balance of certain sword skills
Dual-wielding sword skill: Moment Bite, Bow sword skill: Fix Peer, Skill: At Wit's End
UI
Route Guidance can now be switched to guide the player to the pinned location, main quest or Sub quests
Route Guidance will now have different colors based on the selected destination
Pinned location = green, Sub quests = yellow, and main quest = blue
Multi-play
Players can now receive multiple CUBE tickets at once
Other
Adjusted camera movements during battle
Sword Art Online: Alicization Lycoris is now available on PlayStation 4, Xbox one, and PC.
Source: Official Website
Check out the trailer here: