Game Director Katsuhiro Harada has now revealed that Tekken 7 has now sold over 9 million copies worldwide and has also gotten a new milestone for the whole series.
Tekken 7 Gains More Sales
Harada recently posted on his Twitter account the big sales numbers for Tekken 7 since it had launched way back in 2015. It has now gotten passed 9 million copies, 2 million more after its 7 million sales announcement last year. This just proves the growth of this game is still ongoing and nothing is stopping this Tekken train anytime soon.
Tekken Franchise Gains Big Milestone
The game director, famous for declining requests from fans, has also revealed that the Tekken series as a whole has now gotten over 53 million sales and the one currently leading those numbers is Tekken 7. The momentum of this title is just moving onwards and the only thing that could maybe slow it down is an announcement of a new Tekken title.
Tekken World Tour Tournament 2022
Aside from this big announcement, just recently an announcement for the new Tekken World Tour tournament series for 2022 was shared. This is big news for fans of Tekken and its big world tournaments as it battles out the best of the best players of the franchise.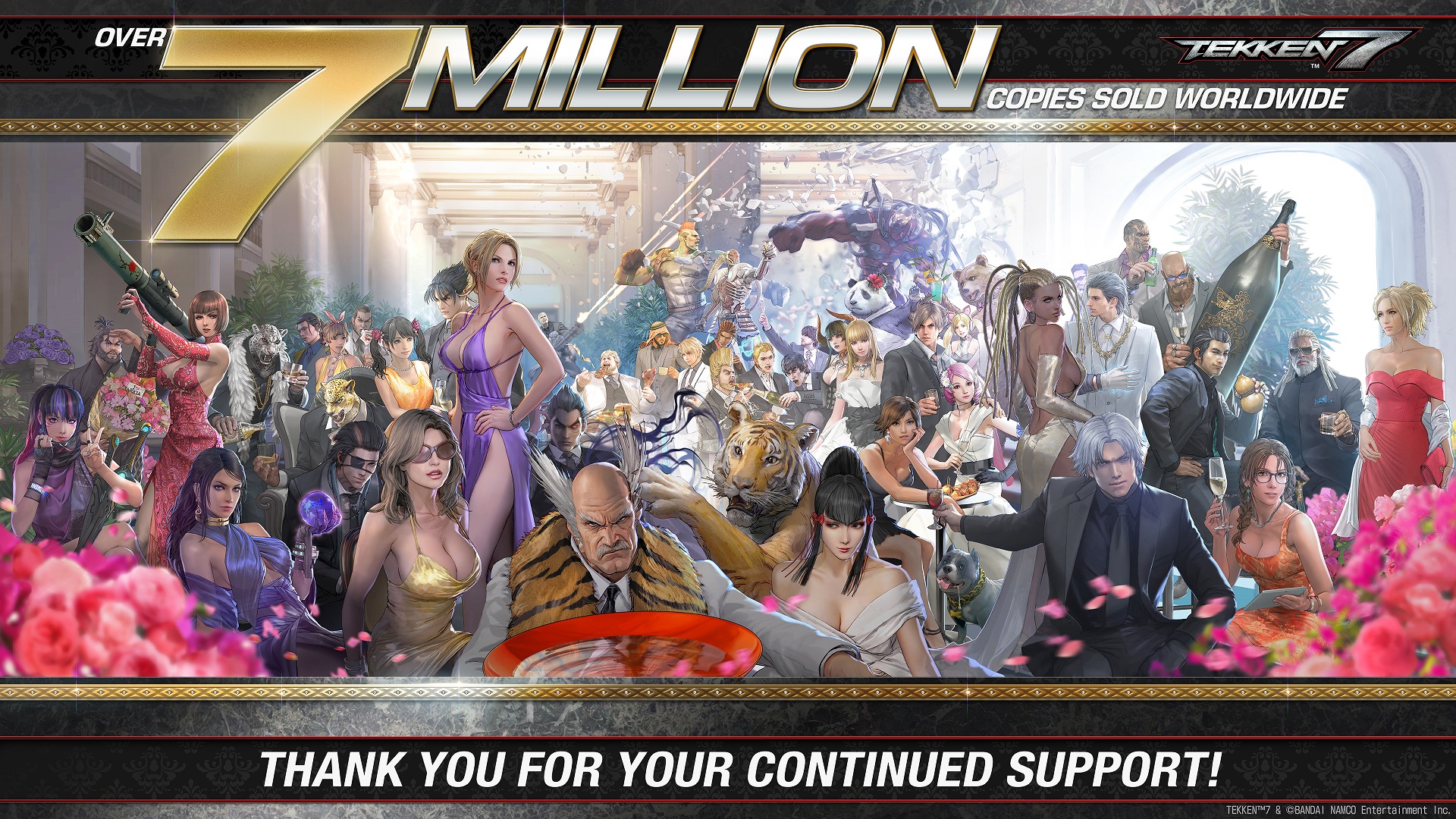 Rumors of a Sequel
Speaking of sequels, there have been rumors that Tekken 8, a speculated new entry, is going to be announced soon. It was one of the games that got featured in the Nvidia GeForce Now datamine and so far, some of the titles mentioned were true. No official confirmation yet, but it could be announced in the near future.
Tekken 7 is now available on PC, PS4, PS5, Xbox One, and Xbox Series X/S.