Game company Ubisoft has announced that The Division 2 will be getting a big update soon that will introduce a new game mode.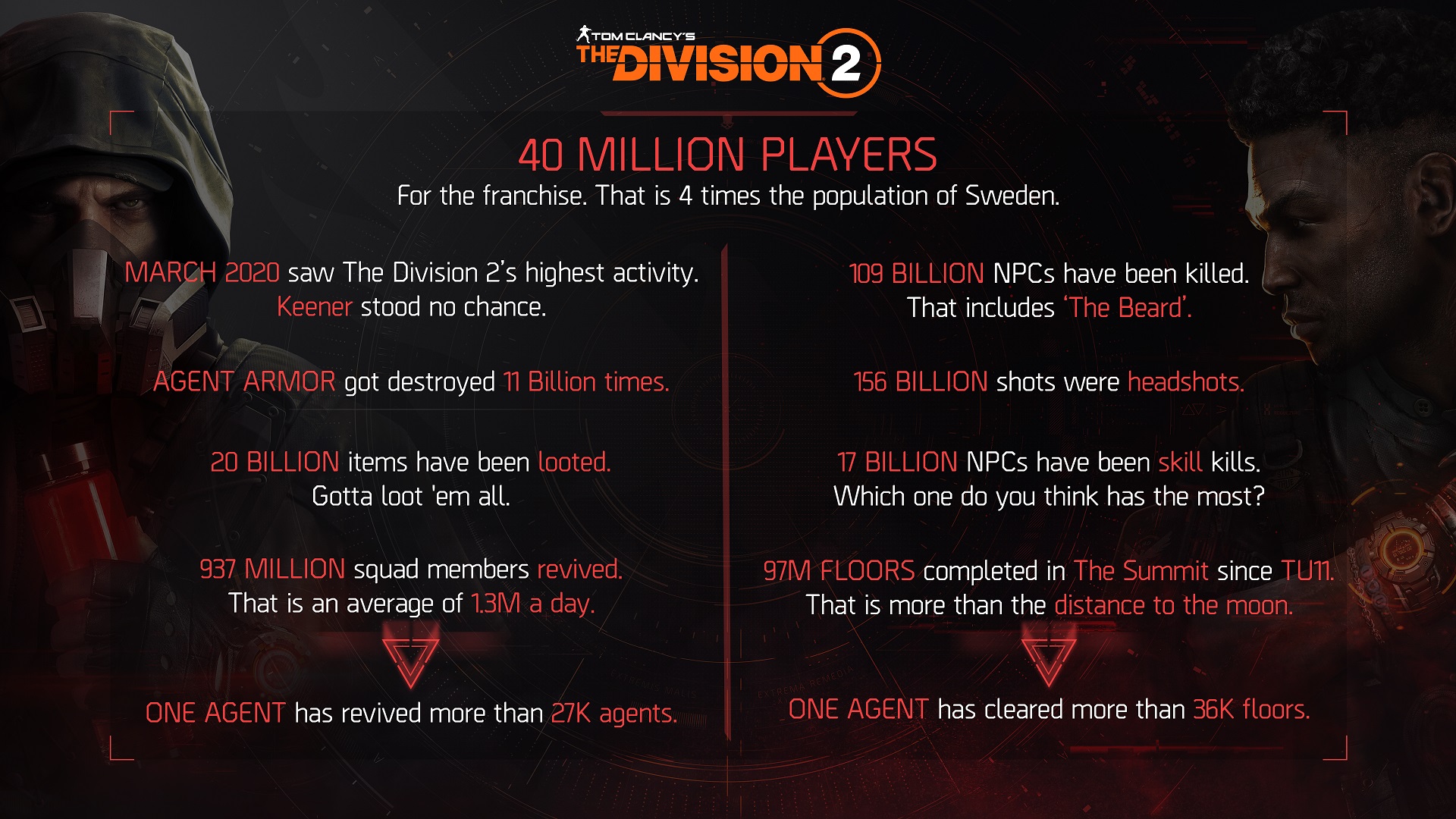 Last year, the game achieved a major feat, which was gaining over 40 million unique players. The release of Warlords of New York expansion in March 2020 had the highest monthly active users in the game. This has maintained throughout the past year and more players joined in since then. Ubisoft has thanked everyone for the support.
The next plan for the game is a big event soon. There will be a major update coming and the development will be led by a group of project veterans at Ubisoft Massive. This update will introduce a new game mode that will give players something fresh.
The developers are also looking for other ways for players to progress with an emphasis on increasing build variety and viability. More details will be revealed later on.
Ubisoft shared that this new development is still in its early stages and will take a lot of time before it gets completed. This is slated to be released late 2021 at the earliest.
To compensate for the long development, The Division 2 will have re-run seasons released during Year 2. Season 5 will be Season 1 and so on. This will give players a chance to collect rewards and collectibles that they might have missed out on. There will be regular Leagues and Global Events to join in too.
The Division 2 is now available on PC, PlayStation 4, and Xbox One.
Source: Official Website