Whether alone or with friends, survival games are still a great way to test your mettle while playing at your own pace. Unless you're playing 7 Days to Die and that means you're playing at the pace the game dictates. Anyways, 2022 is looking like a great year for Survival Games so here's our list of upcoming Survival Games 2022 and beyond that you should be looking an eye out on.
What are the defining traits of a Survival game?
The defining trait that most survival games have is this sense of vulnerability and how we instinctively know that our first priorities are often having shelter and having something to eat and drink.
You can throw in other things like enemies to fight and the elements to overcome but as long as we are constantly building, gathering, and exploring, or something to work towards, it can work as a survival game.
List of Upcoming Survival Games 2022 and Beyond
The Day Before
Release Date: March 1st, 2023
Genre: Survival, Action, Shooter
Platform: PS5, Xbox Series X|S, PC
Honestly, this game is more deserving of a top spot on the list but the more this game gets pushed back, the more we wonder if this game is going to be released at all. It was already supposed to be released this June 21st and now it's been moved to March 1st of next year. These are some serious red flags that everyone should be wary of.
As for the game itself, it looks like a cross between The Division and The Last of Us. It looks and feels really good but until we have more assurance that this game isn't somehow in trouble, we'll keep it at tempered enthusiasm.
Clanfolk
Early Access Release Date: July 15, 2022
Genre: Strategy, Simulation, Strategy, Survival
Platform: PC
Clanfolk is one of those games that's supposed to get you invested in their world. Maybe that's why the sprites look as good as they do. But more than that, it really wants you to care. You've watched them survive the wilderness, carve out a home for their family, deal with outsiders, and eventually see the labors of your work pass on to the next generation. It may be an opener to this list, but Clanfolk is looking really promising and unlike many games on this list, has a definitive Early Access release date.
Forever Skies
Tentative Release Date: 2022
Genre: Survival, Adventure, Base building
Platform: PS5, Xbox Series X|S, PC
Forever Skies is a highly detailed game and the fact that the game takes place in the ruins of a city ravaged by the elements just makes the visuals look even more better. In terms of gameplay, it really does remind us of Subnautica with the way your character uses a gadget to break things down to use as raw materials. And going by the trailer, you can even use it to stabilize structures. It's a neat idea but we'll need to see more in order to get a better understanding of the game.
Wizard with a Gun
Tentative Release Date: 2022
Genre: Survival, Sandbox, Roguelike, Shooter
Platform: Nintendo Switch, PC
the guns in Wizard with a Gun are general-purpose tools as much as they are instruments of death. They are used in "making" workbenches and furniture. And apparently, it is common for them to be shot out of a gun and be part of your base. And speaking of the base, guns are used to expand the base as well. Be it the magic or the gun, it is interesting.
Apart from that, we are looking forward to enhancing our bullets. We can't wait to farm rare materials in far-flung areas away from our base for long stretches of time. Sarcasm much? Well, that'll depend on the effectiveness of the bullet.
Above Snakes
Tentative Release Date: Early 2023
Genre: Action, Adventure, RPG
Platform: PS5, Xbox One, Nintendo Switch, PC
It's one thing to be crafting the stuff you need to survive the world, it's another thing to be able to CRAFT your world. But that's something you do in Above Snakes. The game's not even subtle about it. You gather materials, choose the tile you want to go in a location, and you lay down the tile. One could say that we "discovered" that part of the world… but if we say that part of the map is an arid desert, then it's going to be a desert. We can even throw in a random patch of forest there for the heck of it.
At least there are zombies in the game. That should be the bigger deal… but we just can't get over the map building so you can have biomes that have the materials you need to make better workstations. That's all.
Voidtrain
Tentative Steam Release Date: October 2022
Genre: Openworld survival, crafting, shooter
Platform: Xbox One, Xbox Series X|S, PC
Voidtrain kinda reminds us of RAFT in many ways. The only difference is we are more likely to grow our vessel on the long side as opposed to wider. This isn't to say that we can't build long rafts in RAFT but unless it can submerge underwater, it doesn't sound all that fun.
The thing that really drew us in about the game, more than just the overall gameplay, is this feeling we get while we're looking at the endless horizon. In the case of this article's author, it reminded them of Treasure Planet in some ways. But with enemy trains… riding on parallel dimension tracks.
ARK 2
Tentative Release Date: 2023
Genre: Survival, Adventure
Platform: Xbox Series X|S, PC
The ARK that most of us remember back in the day was more about the dinosaurs than it was the high-tech futuristic stuff that eventually became the norm of the game. Fast forward to today and the most prevalent thing about ARK 2 is that Vin Diesel is in the trailers. It's also made in UNREAL Engine 5, so that's something.
Kidding aside, we are looking forward to the next leap in ARK. And hopefully, we don't have to wait years for it to be considered feature complete… We want mods to expand upon the game, not fix it.
Retreat to Enen
Release Date: August 05, 2022
Genre: Adventure, Survival
Platform: PC
From what we've been told about Retreat to Enen, it is going to be a more meditative experience than your garden variety survival game. There are going to be the typical features of a survival game like base building and hunger/thirst meters to manage, but it looks like it'll be lacking other aspects like a definitive threat to fight against.
We think the change of pace is going to be a good thing. Although, we also think that this is more of a personal adventure that won't require friends to tag along.
Sons of the Forest
Tentative Release Date: October 2022
Genre: Survival horror, Action, Adventure
Platform: PC
So picking up where we left off at the end of The Forest, the world has since been overtaken by mutants. Could be worse though, we could have left the island without saving our son. If we did, we wouldn't have this gorgeous sequel to look forward to. With that being said, this is one ambitious game. It is both beautiful and technically impressive. Let's just hope it is closer to completion than what the Forest was when it first launched. Cause goodness knows how rough that game was when it first launched.
Nightingale
Tentative Release Date: Q4 2022
Genre: Survival, Adventure
Platform: PC
I like the idea of building a base and taking on all sorts of nasties behind solid walls. But that looks like it's going to be extra challenging in Nightingale. This is on account of the literal Giants that we could potentially face in the game. Attack on Titan parallels aside, the potential of making a fully functional city in one world and connecting it to an outpost in a completely different world is something that we are highly looking forward. And there's the Victorian-era steampunk theme going on. That's always a good excuse to look as dapper as humanly possible.
---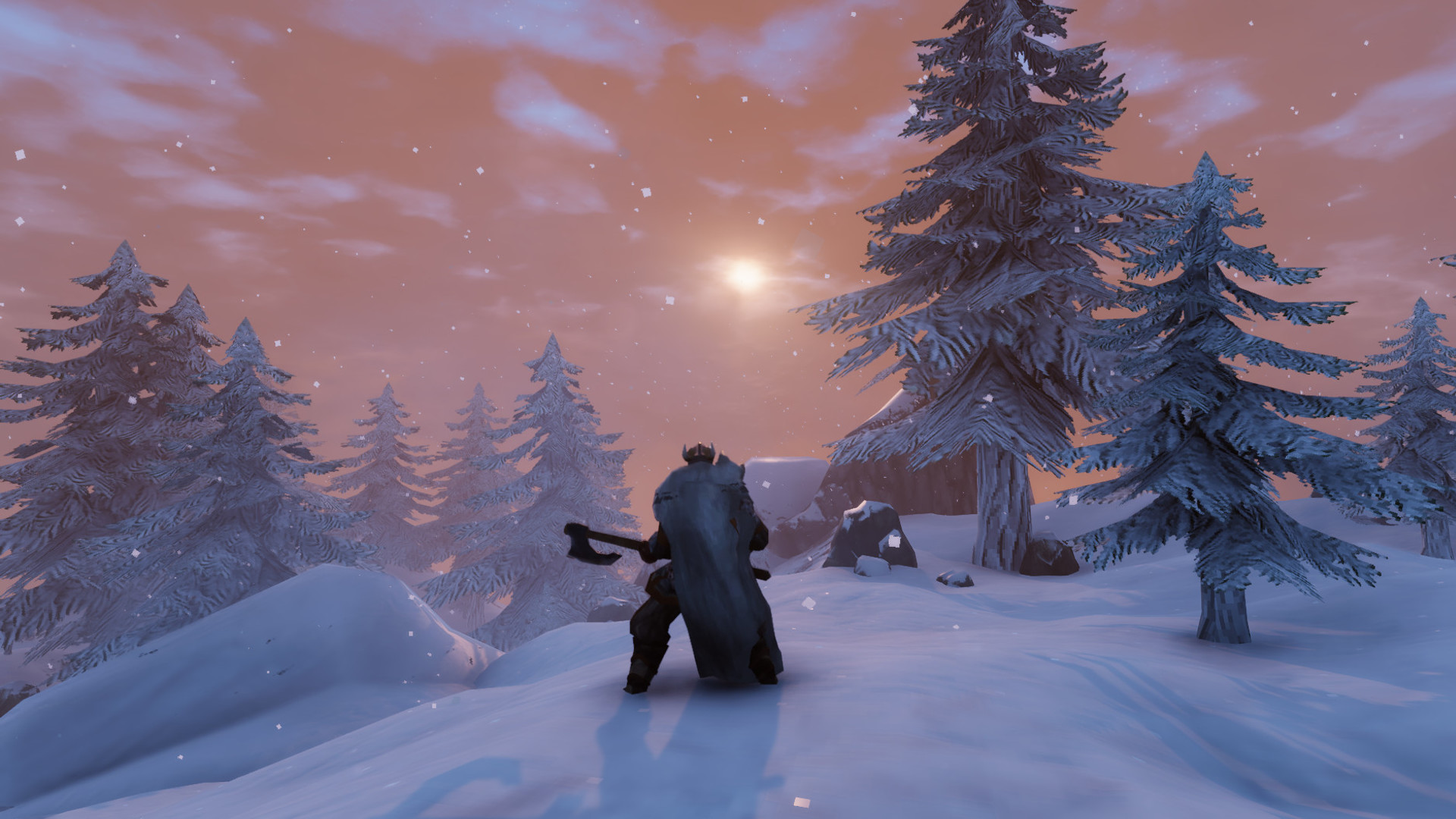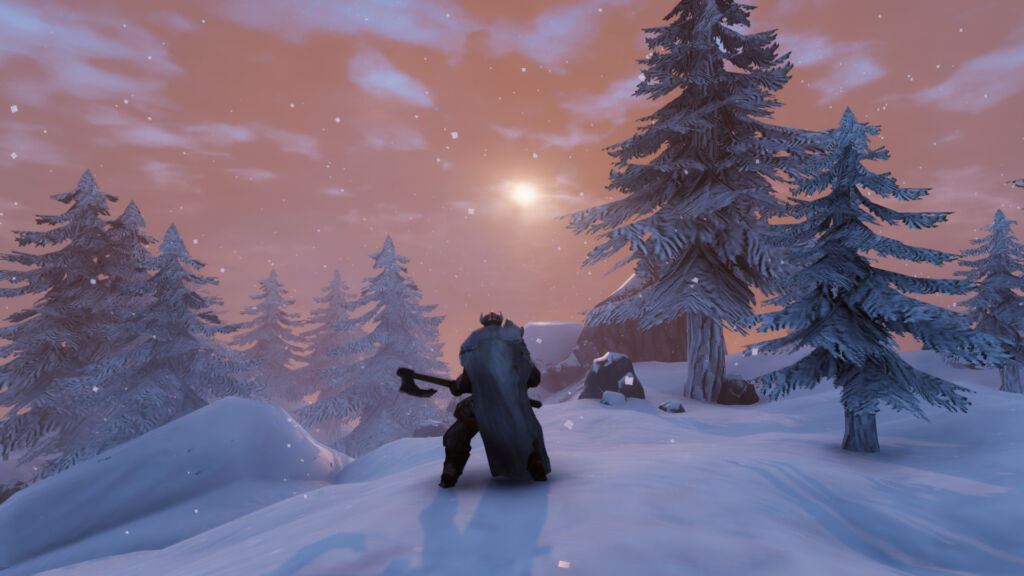 And that's our list for the Top 10 Upcoming Survival Games 2022 & Beyond. Hope you enjoyed it. This list certainly has lots of games with unconfirmed dates but considering how hard it is to balance a survival game, we are better off if these games came out nearly complete. But we'll still play them regardless of complete it is.
If you like this list, do check out:
We also keep track of all video game releases for the year 2022. You can check it out here:
And go check out this video from Youtuber Rye Games where he talks about his Top 8 NEW Survival Games of 2022!