2022 continues the industry trend of bringing an old IP and making remakes and remasters in the hopes that original fans still love the original and buy these "new" games. At the very least, these remakes and remasters often bring in new people, so we can't really say that it's all bad. There are just some really bad remasters that are meant to be quick cash grabs and nothing more.
What is the difference between a remake and remaster?
Remasters and remakes can be used interchangeably in some cases. Especially when the game that's supposed to have been made from the ground up is so close to the original in terms of mechanics and such. But in general, video game remakes introduce a level of change that brings the original closer to the standards of modern gaming. While remasters keep everything about the original the same while improving on minor elements such as the visual fidelity and audio tuning.
List of Upcoming Video Game Remakes 2022 and Remasters 2022
Gothic Remake
Tentative Release Date: TBA
Genre: Action, RPG
Platform: PS5, Xbox Series X|S, PC
I have fond memories of the original Gothic games. Sure, I don't remember much of the games' stories anymore. But I can still remember the early online games interface that kind of looked like a rough version of Star Wars: The Old Republic. It's safe to say that the games (especially the first one) haven't exactly aged well. So, a remake could be the best to happen to this series in a very long time.
Then again, we don't know if this will come out within the next two years. And that's why this game is at the bottom of our list.
Look, we are really forward to this game. But It'll need more than a tech demo to get to a higher spot on our list.
Splinter Cell Remake
Tentative Release Date: 2023/2024
Genre: Shooter, Adventure
Platform: PS5, Xbox Series X|S, PC
Splinter Cell was an amazing series back in the day, but our only concern is how Ubisoft is going to treat their classic franchise. Look what they've done to Tom Clancy's Ghost Recon! (Look how they massacred my boy…)
So, no. We won't be taking Ubisoft's word on it being made with the classic game in mind just yet. Not until we have even more assurance that modern Ubisoft will not "modernize" it in ways that put the entire franchise to shame. At that point, you can forget there being more Splinter Cell remakes.
System Shock Remake
Tentative Release Date: 2022
Genre: Shooter, Action-Adventure
Platform: PS4, PS5, Xbox One, Xbox Series X|S, PC
The original System Shock came out nearly 3 decades ago. Thankfully, we are really close to this game's release. Hopefully, the game is going to reimagine many of the original's encounters. But if the trailer is to be believed then the game's version of SHODAN is as cold-blooded and calculating as it ever was.
Teenage Mutant Ninja Turtles The Cowabunga Collection
Release Date: December 31, 2022
Genre: Fighting, Platforming, Adventure
Platform: PS4, PS5, Xbox One, Xbox Series X|S, Nintendo Switch, PC
What's better than one remaster? Try a whole bunch of remasters.
The Cowabunga Collection contains:
The Arcade versions of Teenage Mutant Ninja Turtles and Teenage Mutant Ninja Turtles: Turtles in Time.
(TMNT for short from now on.)
The NES versions of TMNT, TMNT II: The Arcade Game, TMNT III: The Manhattan Project, and TMNT: Tournament Fighters.
The SNES versions of TMNT IV: Turtles in Time and Tournament Fighters.
But wait! There are also the SEGA Genesis games including TMNT: The Hyperstone Height and their version of Tournament Fighters.
And top it all off, the Gameboy games – TMNT: Fall of the Foot Clan, TMNT II: Back From the Sewers, and TMNT III: Radical Rescue.
I think it's safe to say that if you grew up playing these games, you might as well check them out.
The Legend of Heroes Trails from Zero
Release Date: September 27, 2022
Genre: Adventure, Strategy, RPG
Platform: PS4, Nintendo Switch, PC
Despite it originally a 2010 PSP title that never officially saw a Western release, The Legend of Heroes Trails from Zero managed to win the hearts of many Trails fans. Many even consider it one of the best entries in The Legend of Heroes franchise. Maybe that's why NIS prioritized this game as something that should be remastered ASAP.
Regardless, as remasters go, NIS America chose a very good game. It's got our contributors excited, that's for sure.
The Witcher 3 Wild Hunt Remastered
Tentative Release Date: Q4 2022
Genre: Action, RPG
Platform: PS5, Xbox Series X|S
Does the Witcher 3 Wild Hunt need a remaster this soon? We don't know. You'll need to ask the next entry on the list for a more definitive answer. The third game is a modern classic that wrote the book on the Art of the Sidequest. (The main story is good too. But we know where we spent the bulk of our time.)
What else can I really besides, "I can't wait how this performs on the PS5! With haptic feedback! With the visual and audio enhancements! I just want it all!"
The Last of Us Part 1
Release Date: September 02, 2022
Genre: Action-Adventure
Platform: PS5
Some days I don't really understand what Naughty Dog is thinking. They release the Last of Us at the very end of the PS3's cycle. And then make a remaster a couple of years later on the PS4. Then following this trend, they make an entire remake of this game which isn't even 10 years old yet (as of the writing of this article). But hey, they've also remade the Left Behind DLC and made it part of the main game.
But you know what? No matter what anyone says, it's going to sell a lot of copies.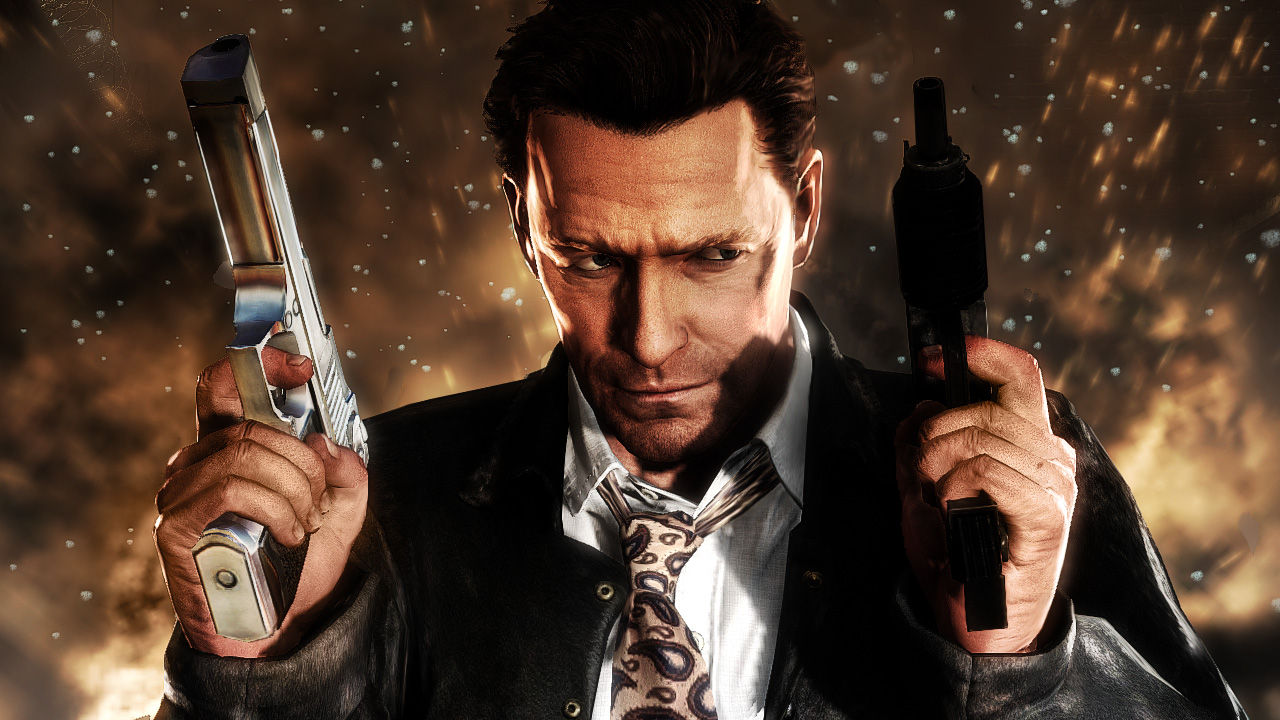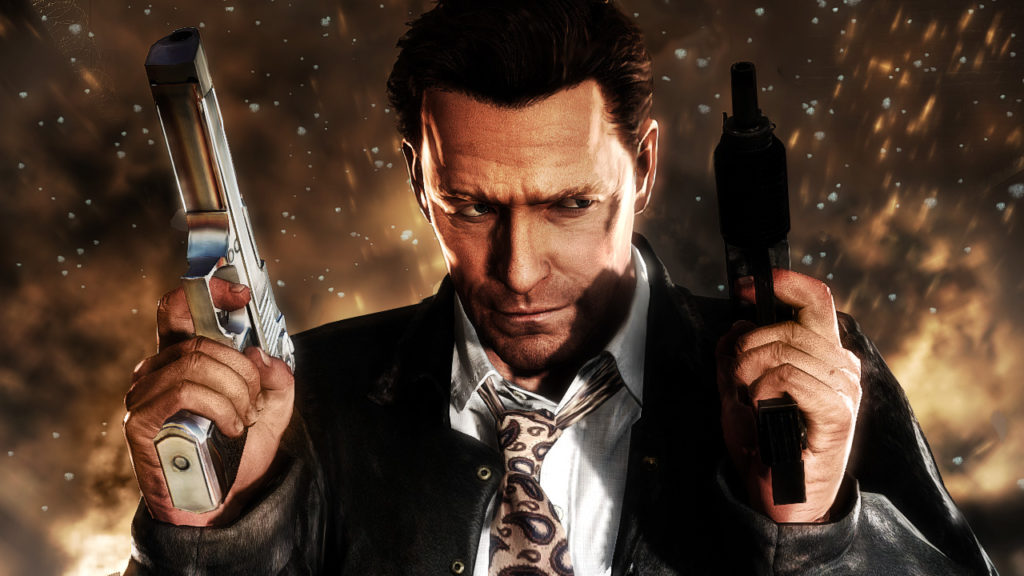 Max Payne 1 and 2 Remake
Tentative Release Date: TBA
Genre: Third-person shooter
Platform: PS5, Xbox Series X|S, PC
We have a lot of faith in Rockstar and Remedy. So much so that we put the Max Payne 1 and 2 remakes this high on our list despite there only being an announcement of the agreement. More than that though, this is Max Payne we are talking about. This is the game series that popularized bullet time in video games and a protagonist that's clearly fallen off the wagon (per se).
We can't wait to see a much younger Max Payne in this generation of gaming. Heck, Mona Sax too before it gets too depressing.
Final Fantasy VII Remake Part 2 'Rebirth'
Tentative Release Date: Late 2023 or Early 2024
Genre: Action-Adventure, RPG
Platform: PS5
We're still looking forward to the Final Fantasy VII Remake Part 2. Even though we all know that it's going to take the better part of the decade for the whole game to be remade. We just want the story, the whole story, before the next decade starts. Is that too much to ask? We don't think so.
Anyways, Part 2 is going to have more of the same Part 1 had. Only that we'll be well outside the confines of Midgard. It's going to be epic, it's going to be a visual spectacle, and it's going to need more time to develop.
Update: During the last Anniversary livestream, Square Enix revealed that part 2 will be called 'Rebirth' and set to release sometime in late 2023 or early 2024.
Call of Duty Modern Warfare 2 Remake
Release Date: October 28, 2022
Genre: first-person shooter
Platform: PS4, PS5, Xbox One, Xbox Series X|S, PC
Call of Duty Modern Warfare 2 continues the series' revitalization back to something resembling its former self. And while there are going to be some changes to the story, we expect the game itself to play as well, if not better than, Modern Warfare 1 (aka the game that started this nostalgic return.) Now, if they could just leave Ghosts and Infinite Warfare be, that'd be great…
Front Mission 1st Remake
Tentative Release Date: Summer 2022
Genre: Strategy, RPG
Platform: Nintendo Switch
After playing the disaster that is LEFT ALIVE, our reviewer (who happened to be a Front Mission fan) lost all hope for the series moving forward. Of course that all changed when a slim glimmer of hope appeared in the form of Front Mission 1st Remake.
The Front Mission franchise has always had its roots in the turn-based tactics, and seeing as the remake is going to lean heavily on that, makes us believe that Wanzers may yet dominate the battlefields once again. And hopefully, bring life back to this broken series.
Dead Space Remake
Release Date: January 27, 2023
Genre: Survival Horror, Third-person shooter
Platform: PS5, Xbox Series X|S, PC
The original Dead Space elevated the horror survival genre in ways no one saw coming back in the PS3 era. Engineer Isaac Clarke's struggle to escape the USG Ishimura and its once human crew left an impression that lives on in players long after the series was put into cold storage.
Now, if are talking about more remakes, they should consider removing all of Isaac's voice lines for the second game. (Our writer is clearly in favor of the silent grunting protagonist archetype from the first game.)
We have very high hopes that the game will deliver, but at the same time, we know that it's still EA at the helm. And after what happened with Dead Space 3, let's just say that some things are better off dead and buried.
Star Wars Knights of the Old Republic Remake
Tentative Release Date: TBA
Genre: Adventure, RPG
Platform: PS5, PC
The original Knights of the Old Republic is best remembered for its writing, especially when it came to revealing the identity of Darth Revan. We won't go too much into detail with that. (Unless you're curious. Then go look up a video on it. It's an old game.)
What didn't age gracefully, however, was the combat. Playing the game in the modern-day is akin to your character trading in their lightsabers and hitting stuff with a Wiffle bat. To this day, no video game has done lightsabers right. (Not even Jedi: Fallen Order.) This is where the remake comes in. If the KotOR remake somehow makes lightsabers as deadly as they're supposed to be, we'll all be happy.
Destroy All Humans 2 Reprobed
Release Date: August 30, 2022
Genre: Adventure, Shooter
Platform: PS5, Xbox Series X|S, PC
What more needs to be said about Destroy All Humans 2? It's releasing very soon, and that multiplayer is going to be a big part of the game. That's cool and all, but we all know it's all going to be about Cryptosporidium.
Our favorite invader takes the Domination tour WORLDWIDE and sets sights on Soviet Russia and whichever country unfortunate enough to warrant their attention. The only difference from their conquest of America is that it seems like Crypto has loosened up a bit more. The rest of the world is not ready for round 2 of the conquest.
Resident Evil 4 Remake
Release Date: March 24, 2023
Genre: Survival Horror, Shooter
Platform: PS5, Xbox Series X|S, PC
The Resident Evil 4 Remake, even as a rumor, didn't feel like a rumor. Quite the opposite, we all knew that it was inevitable as CAPCOM still hasn't gotten off the remakes train. (Writer's note: my money was on Code: Veronica X… maybe next time.)
It'll take a monumental effort from the developers to mess things up. We're not even slightly worried that this game will release in any other way BUT amazing. And before anyone comments about the third game's remake – yes, Resident Evil 3 was always Resident Evil 2.5. It was CAPCOM's mistake that allowed history to repeat itself. It should have been RE2 DLC. The devs can stick to the source material as closely as they can for RE4, it's got good bones.
---
And that's our list for the Top 15 Upcoming Video Game Remakes 2022 & Beyond (Plus Remasters). We have some very heavy hitters coming out in the next year and a half. And as long as the developers and publishers understand that we expect nothing less than the best from these classics, then it's easy money in the bank.
That's it for now. Till our next upcoming games list!
If you like this list, do check out:
We also keep track of all video game releases for the year 2022. You can check it out here: