Can we play Evil Dead: The Game offline single player? Evil Dead: The Game was often advertised as a multiplayer experience but players around are looking to see if they can play the game solo. Those who want to play Evil Dead: The Game without having to wait for their friends to be online may be asking if single player is available. Which leads to the question…
Does Evil Dead: The Game Have Single Player?
Yes, Evil Dead: The Game has single player content complete with its own story and missions to complete. A gameplay trailer was released by developers Saber Interactive showcasing the NVIDIA DLSS Comparison which also shows some of the single player aspects of Evil Dead: The Game.
According to an interview with game developers, Tim Willits and Craig Sherman, there are two ways for players to play Evil Dead: The Game on single player. The first is by tackling the main aspect of Evil Dead which is the Survivors vs Demons. You can take control of one Survivor with their three companions and the enemy Demon being controlled by AI.
You can also take on single player missions that have their own stories. These missions aren't comparable to a full fledged campaign, but they do offer lore on The Evil Dead. These missions can unlock characters and some skins so they're worth playing through. Read our Evil Dead The Game Developers Explain How Single-Player Missions Work for more info.
Can You Play Evil Dead: The Game Offline?
No, Evil Dead: The Game requires a constant internet connection. You cannot even get past the title menu if you aren't connected online. This is regardless if you're playing on PC and consoles. This means that if you're internet is down for any reason, you cannot play Evil Dead: The Game at all.
This can be disappointing as Evil Dead: The Game does have content that doesn't require internet connection. Its single player missions and AI controlled team play shouldn't require you to be always online. Requiring an always online connectivity is quite a strange move from Saber Interactive.
It's possible that the developers of Evil Dead: The Game made this decision to ensure verification of any extra content purchased online. There's no option to turn down those content either, so you're really stuck with a restrictive internet requirement if you want to go hunting Demons.
We'll have to wait for Saber Interactive to make the decision to update Evil Dead: The Game so it can run without internet connection. But it's still questionable when that will happen.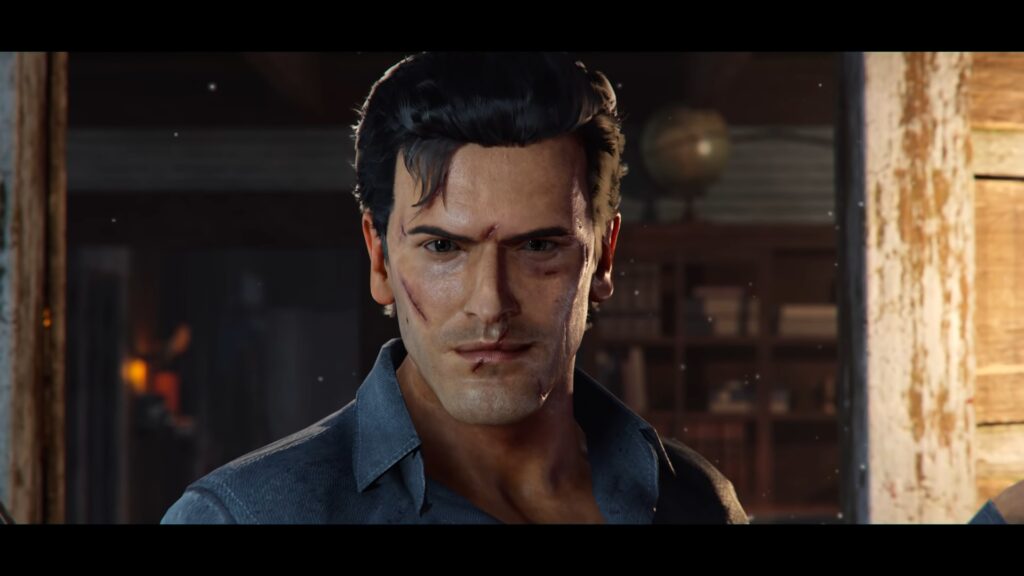 While you can play the game in single player, playing Evil Dead: The Game offline isn't possible. At least not at the time of this writing. We'll be sure to let you know if that changes any time soon. In the mean time check out our other Evil Dead: The Game content.
Check out the launch trailer for the Evil Dead: The Game.