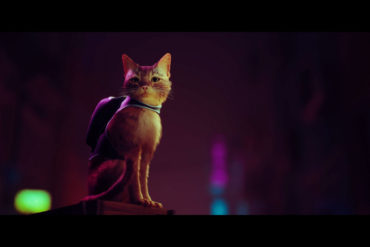 The latest Play Magazine revealed that the cat protagonist of upcoming video game Stray has a goal that not anyone...
We all knew that Stray was going to be new and innovative for the platformer genre. But what we weren't...
Look, I can see why this topic needs to be brought. The cat looks amazing and who wouldn't want to...
Stray is a cat adventure game like you've never seen before. BlueTwelve Studios' first foray into the game takes us...
Stray Badges, for the most part, are rewards given for completing requests given by the Companions. There is only one...
In Stray the sewers are the most dangerous of places between the Slums and Midtown. It's not only a labyrinth...
Players are searching for the Stray Notebook locations. In Chapter 4, you'll meet Momo who asks you to collect all...