The Saints Row Voice Actors have been revealed, and players will still have a variety of voices to choose from when playing their main character.
The Saints Row voice actors and cast offer their talents to everyone from the smallest downtown stalker who can't stop talking to people in the sandy streets of Santo Ileso, or if you're just passing an NPC on the street or if you're in a full-blown cutscene.
As such, here's a rundown of every actor/actress who is playing a significant role in this unique, sprawling world of Santo Ileso.
The Saints will be a new criminal organization in Saints Row Reboot, founded in an abandoned church in the Mercado district by four friends. Keep in mind that The Saints are clearly different from the Third Street Saints in-game.
The Saints, Marshall Defense Industries, the Idols, and Los Panteros are the 4 factions that occupy Santo Ileso. Your character, The Boss, will serve as leader of The Saints.
Your main character, known as The Boss, will have eight different voices to pick from, as stated by Saints Row on their official Twitter account. These voices are as follows:
All Saints Row Voice Actors and Cast List
Saints Row Boss Voice Actors and Cast:
Max Mittelman – Boss Voice 1
Catero Colbert – Boss Voice 3
Antony Del Rio – Boss Voice 5
Adam Gold – Boss Voice 7
Erica Lindbeck – Boss Voice 2
Bryce Charles – Boss Voice 4
Emily O'Brien – Boss Voice 6
Rachel Butera – Boss Voice 8
The Saints Characters and Voice Actors:
Isabella Gates (Izzy) – Snickerdoodle
Eugene Byrd – Eli
Greg Chun – Kevin
Jeannie Tirado – Neenah
Saints Row Faction Leaders Voice Actors:
Darin De Paul – Atticus Marshall
David DeSantos – Sergio Velez
The Collective
Max Mittelman – Boss Voice 1
Max Mittelman has spent time working as a voice actor in both animated and real-world media. The voice actor behind One Punch Man's Saitama, Seven Deadly Sins' King, and Persona 5's Ryuji Sakamoto.
Catero Colbert – Boss Voice 3
Boss Voice 3 features the vocal talents of Catero Colbert. In spite of having a slightly smaller roster than the others, there is still quite a bit that you may recognize. Catero provided the voice of Killer Bee in Naruto: Shippuden and the masked Araya in Boruto. Additionally, If you've seen Superman vs. the Elite, you might know him as Coldcast.
Antony Del Rio – Boss Voice 5
Famous for his voice work in games like League of Legends, God of War, and Injustice 2, Antony Del Rio has established himself as a major player in the video game voice acting scene. In addition to that, he is well-known for his role as Chico in the Metal Gear Solid games.
Adam Gold – Boss Voice 7
The Boss Voice 7 is played by Adam Michael Gold. He voiced characters in animations, video games, movies, and more recent Westerns. His Notable roles include Ethan in Battlefield 2025, Firebreak in Call of Duty: Black Ops 4, and Jim Lockhart in Vermijo.
Erica Lindbeck – Boss Voice 2
Erica Lindbeck is renowned as the voice of Black Cat in Marvel's Spider-Man. She's lent her voice to Mortal Kombat's Cassie Cage and will be featured in the upcoming God of War: Ragnarok. Besides playing Jericho in 7 Deadly Sins, Erica also created Morrighan Ferus for Exandria Unlimited: Kymal.
Bryce Charles – Boss Voice 4
Bryce Charles is a familiar face thanks to her roles as Marlowe in Tales of the City, Hazel in Atypical, and Crystal in Black-ish. Despite the fact that Bryce's first video game role is as The Boss Voice 4 in Saints Row, we wouldn't be surprised to see her in more games in the future.
Emily O'Brien – Boss Voice 6
Emily O'Brien plays the role of Boss Voice 6 and has a huge collection of work that makes her a strong candidate for the part. O'Brien has provided her voice for a plethora of video games, including League of Legends as Camille and Samira, The Elder Scrolls Online as Khamira, Shadow of Mordor as Eryn, and Death Stranding as Amelie.
You might as well heard her voice before on Love, Death and Robots, and she made a real-life appearance in The Bad Batch.
Rachel Butera – Boss Voice 8
Rachel Butera's The Boss Voice 8 is up next. She voiced a number of different characters in Leisure Suit Larry: Reloaded. Butera has also voiced roles in more family-friendly IPs, such as General Leia Organa in Star Wars: Battlefront II and a slew of citizens in Fallout 76.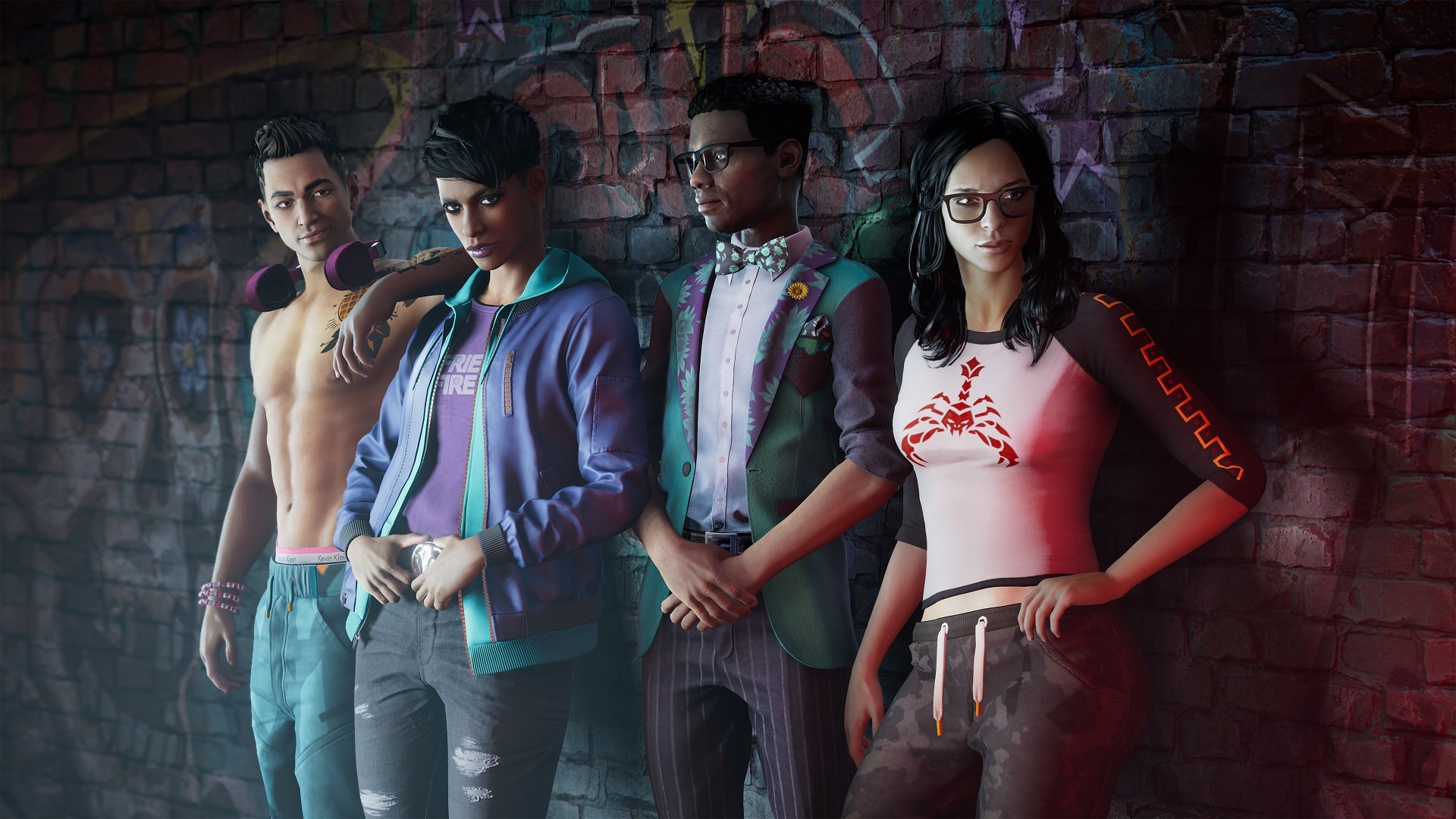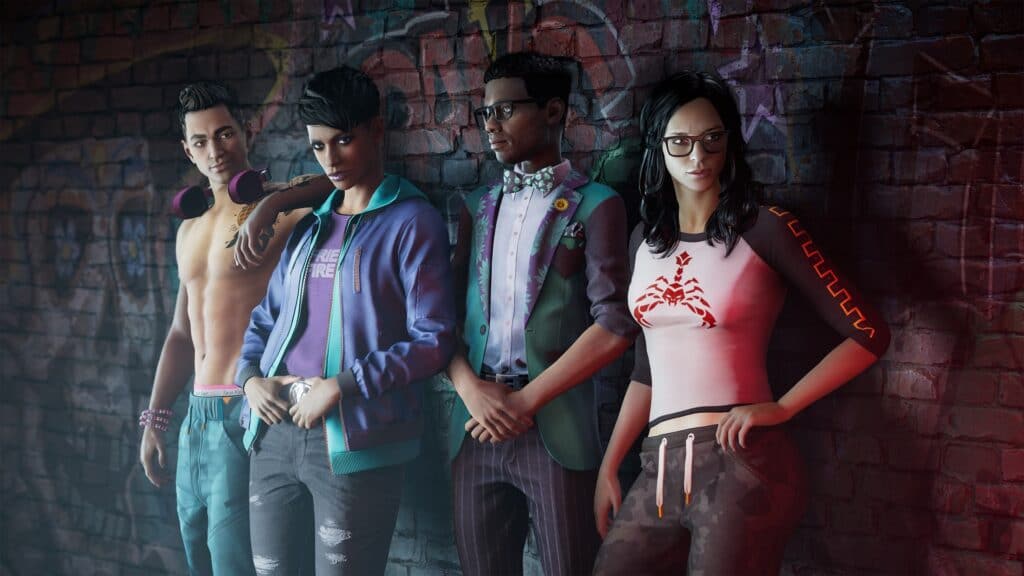 Isabella Gates (Izzy) as Snickerdoodle
Isabella Gates, recognized as Izzy, is a stunning black and white cat who plays Snickerdoodle in Saints Row. Before the game's release, the official Saints Row YouTube channel has been posting videos of cast interviews, and Izzy recently had her spotlight. The video is absolutely adorable, with Izzy meowing her replies with subtitles.
Eugene Byrd as Eli
Eli is the Saints' business guru; he may lack a moral compass, but he more than makes up for it with a talent for making money. Eugene Byrd has done work for a wide variety of video games, including Call of Duty, Driver, Scarface: The World is Yours, Battlefield, and many more.
Greg Chun as Kevin
Greg Chun will be voicing Kevin, the guy who knows everyone and loves music and excitement and another member of the Saints. From the early 2000s till now, he has been in over 199 different productions. His most recent role was in the international smash hit Squid Game, and he has also voiced Yagami in Lost Judgment and Ike in Super Smash Bros.
Jeannie Tirado as Neenah
Jeannie Tirado, who will be voicing the getaway driver for the Saints, has done voiceovers for a wide variety of media, including the Pixar film Soul, DOOM Eternal, Resident Evil Village, Far Cry 6, Lost Ark, and more.
Darin De Paul – Atticus Marshall
Darin De Paul has voiced characters in numerous films, including "Shazam," "Goosebumps 2," "Ice Age," and "Robots."
He'll be providing the voice of Saints Row's ruthless tycoon and egomaniac, Atticus Marshall. If you can manage to win him over, you have a buddy for life; say something he doesn't like, and he'll do whatever it takes to see you gone. He puts on a fine show, but in reality he views human life as nothing more than a means to an end.
David DeSantos – Sergio Velez
The role of Miguel Hidalgo and Sergio Velez will be voiced by David DeSantos. Since the late 1990s, he has been active in the acting world. Over the course of his career, he has appeared in shows as diverse as S.W.A.T. and Roswell, as well as the animated film Alvin and the Chipmunks.
The Collective
The Collective is made up of the six anonymous leaders who are responsible for the chaos among the Idols while remaining hidden behind masks. Not only are they hellbent on destroying the corrupt establishment they see all around them, but they also consider themselves to be the guardians of the Idols' expanding flock of followers.
As you go over the desolate areas with your crew, you'll also discover new members and characters who might sound familiar, which are as follows:
All Other Saints Row Characters and Voice Actors
Martha Marion – Amanda Rollins
Lindsey Gates-Markel – Barb
Steven Allerick – Chalupa Jimmy
Orion Acaba – Chalupa Pat
Brent Mukai – Chalupa Terry
Ozioma Akagha – Chloe Morris
Sean Kenin – Chuy
David DeSantos – Miguel Hidalgo
Moira Quirk – Edith
Gabriel Oliva – Gabriel / Chalupa Lou
Toks Olagundoye – Gwen
Ray Chase – Jack
Matt Shivers – Jersey Dan
Erika Ishii – Joannie Utah
Chris Fries – JR
Jon Curry – Lore Master
Denyce Lawton – MJ
Anna Vocino – Myra Starr / Chief Michaels
Trevor Devall – Roger McGillicutty
Melissa Medina – Sgt. Vicario
Avery Kidd Waddell – Spike Roosevelt
Salli Saffioti – Sylvia
Angel Parker – Tamira Bowens
Kiff VandenHeuvel – The Dust King
Christian Lanz – The Nahualli
Keith Silverstein – The Sensei
Anthea Neri Best – Vivian Huang
Richard Tatum – Winston
---
Read our Saints Row – Review to see what we think about the game. Also check out our other Saints Row guides and articles below:
Also check out this video by UNPARALLEL Gaming on Saints Row Voice actors All Cast & Characters 2022 Saints Row 5 All Boss voice Lines: